well i have to say, i could barely crawl my butt outta bed this morning to officially enter the rrbbo number 5. 2 of my dearest friends got married last night (me being the best man, and my better 1/2 the maid of honor.)
things got a little outta hand, as they sometimes do at weddings and we all found ourselves in the clink.
(left to right- our beautiful bride laura,the groom,trevor. na and myself, and john and amanda in the furest cell)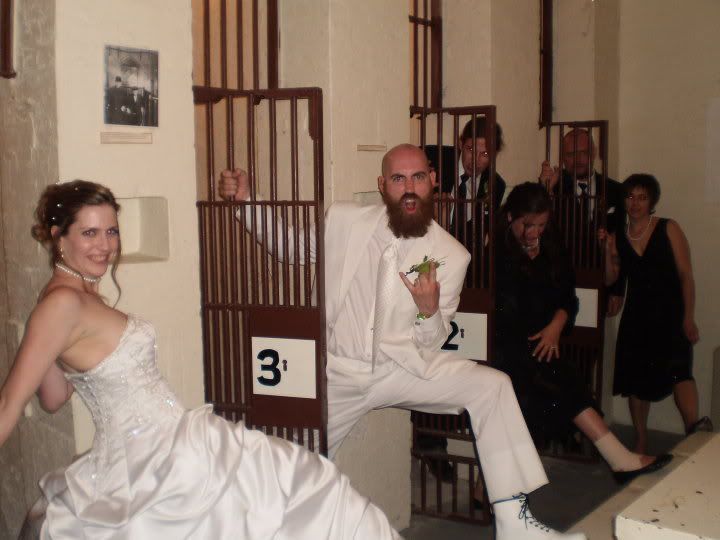 needless to say i must have been excited to start this build off considering i feel like i got ran over by a 1970's front engine dragster! (wink wink nudge nudge, say no more, say no more.
)
my entry a 1970's cougar mx 500. a stepping stone of the every poplular sears moto bikes.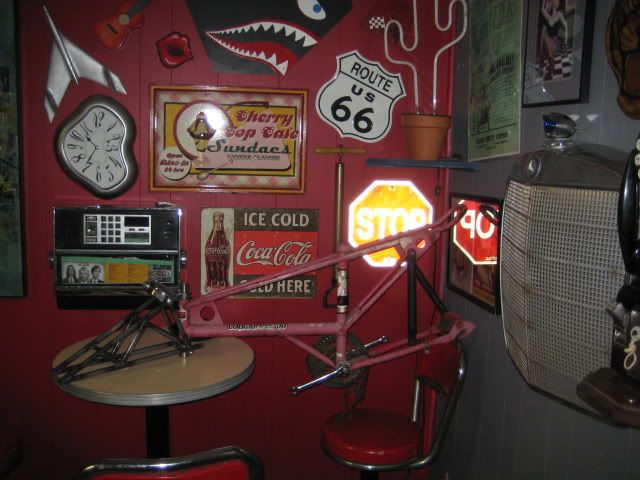 my mission for this build, to break free from the norm. to put it to ya and get ya think outside the box.
i'll be eagerly following all of your builds . wanna wish everybody the best of luck!
build well, or die trying!