Bettleguise wrote:Bob Ross? Hey, I'm definitely gonna follow this build. A seat of a moped would be cool and fit nice with the frame, basically a fat banana seat.
Funny you should mention that - my boss just offered me a killer little minibike seat - it may yet see use.
Just got home from a week out on the road, and brought some more parts with me:
Picked up my front wheel from Rev106's shop on the way home... sweeeet!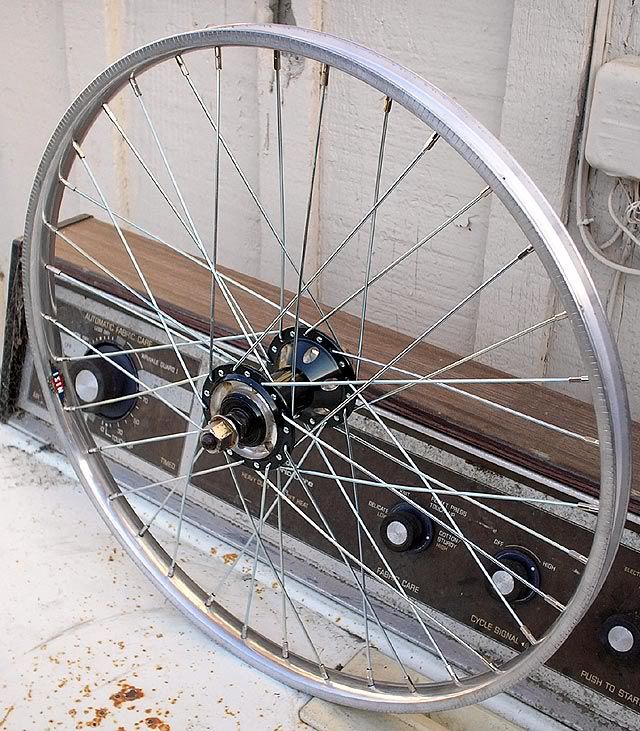 He laced in this Schwinn six-shooter hub I'd picked up - I dig it.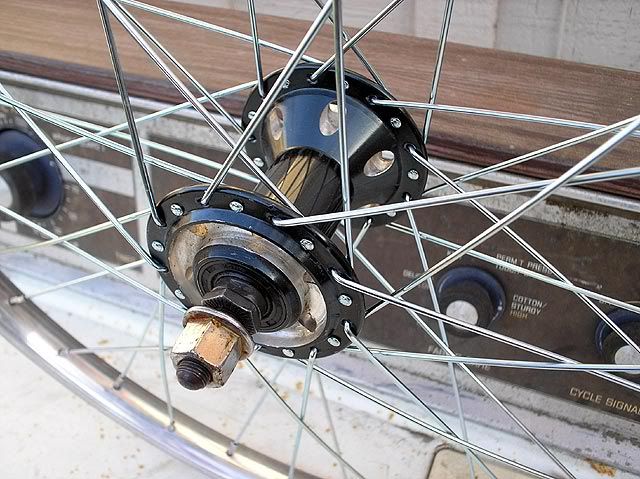 From eBay came this super ginchy doo-wop seatpost clamper: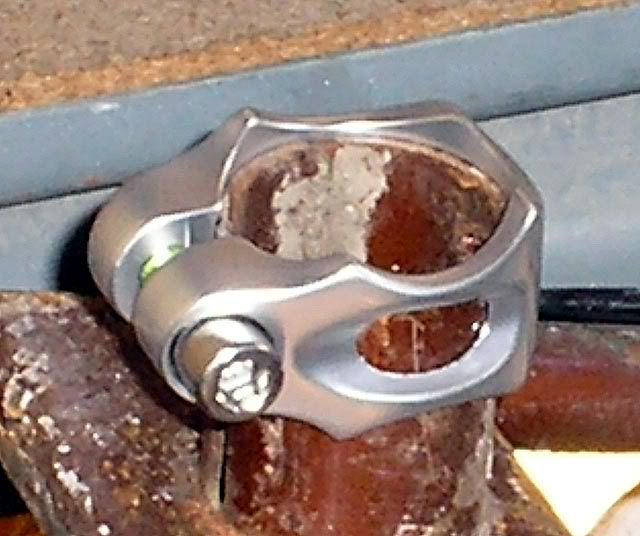 And my buddy Ed sent along this cool old cheater slick, which I'll use as a "rider" until she's ready to break down for paint.