Hello fellow builders and restorers.
My name is Gert, living in Belgium.
After the restoration of my tandem construction year 1934, I started with the conversion of a tandem framework to a limo.
This is the tandem that I restored.
This is the basis for my limo.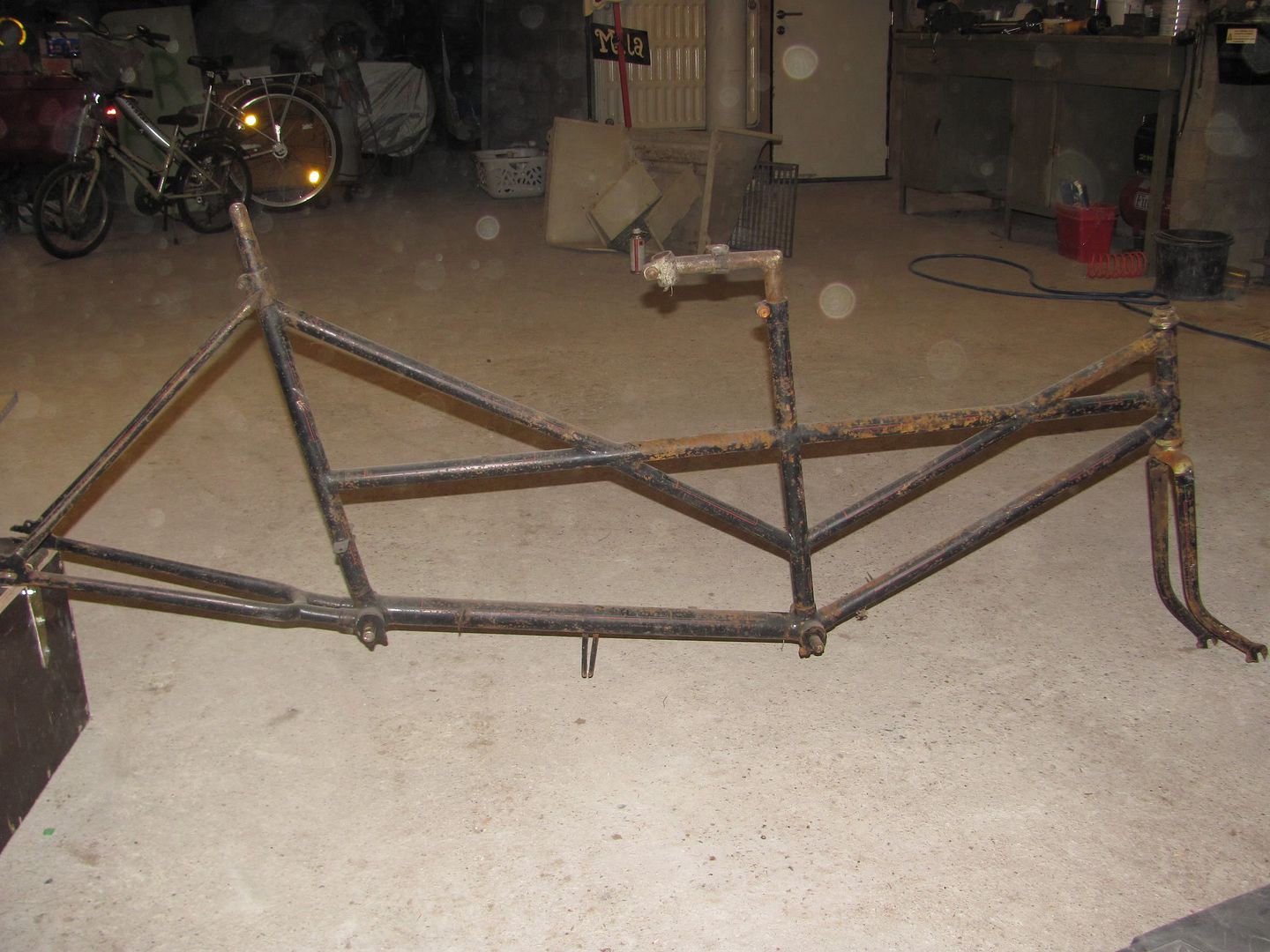 Actually I do not know whether limo is the right name for what I build!