ok, i see. probaly like the rims on a schwinn fastback.
ok, i'm not sure when i'll get this actually on the bike, but this kneeler footrest deal should end up sort of like this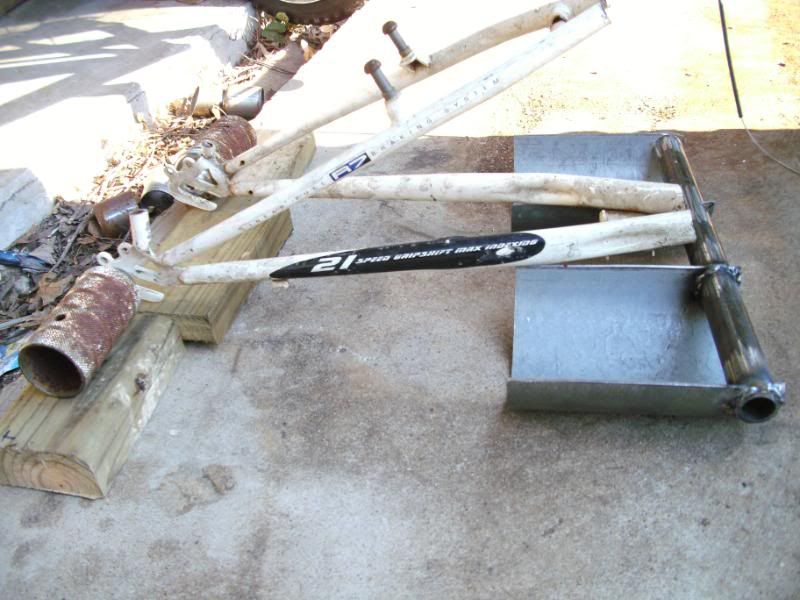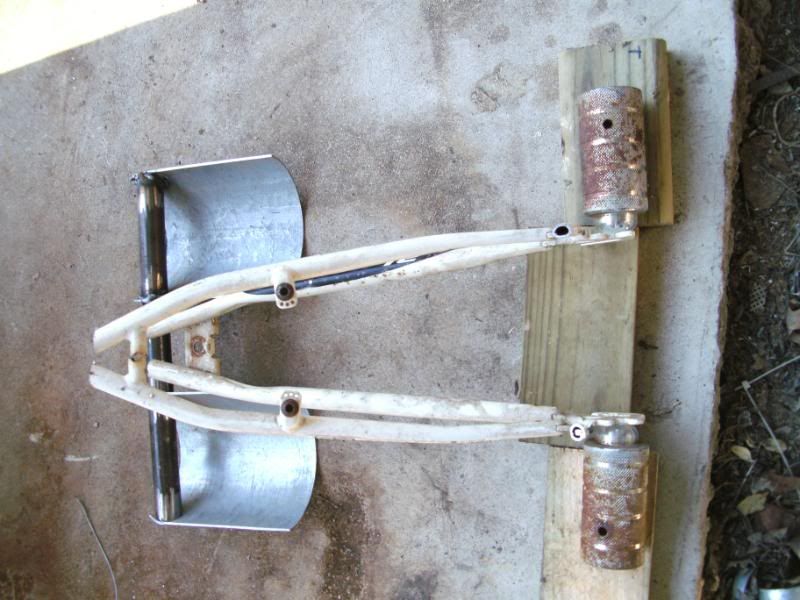 i'm thinking if i had my feet on the suspended back axel and maybe hit a bump, the swing arm would swing down from the shock expanding and then pop up again. that could be painful. plus it would affect how the rear suspension would work anyway. it'll probaly need all the help it can get to work well. so the idea is to put this as close to the suspended chainstays as possible without interference. things have been kinda hectic at work (sometimes they get this crazy notion that you should actually do some work there) so i may not get much further than some trimming and fitting 'til i can actually start putting it on. but this is the plan anyway.