currently have more than one home improvement projects going on. Couple that with the fact that my wife is working mega-overtime right now it would be impractical, irresponsible and immature for me to even think about a bicycle project at this time....So anyways, here is the frame that I'll be using. This is the donor bike as I bought it. Its a Royce Union.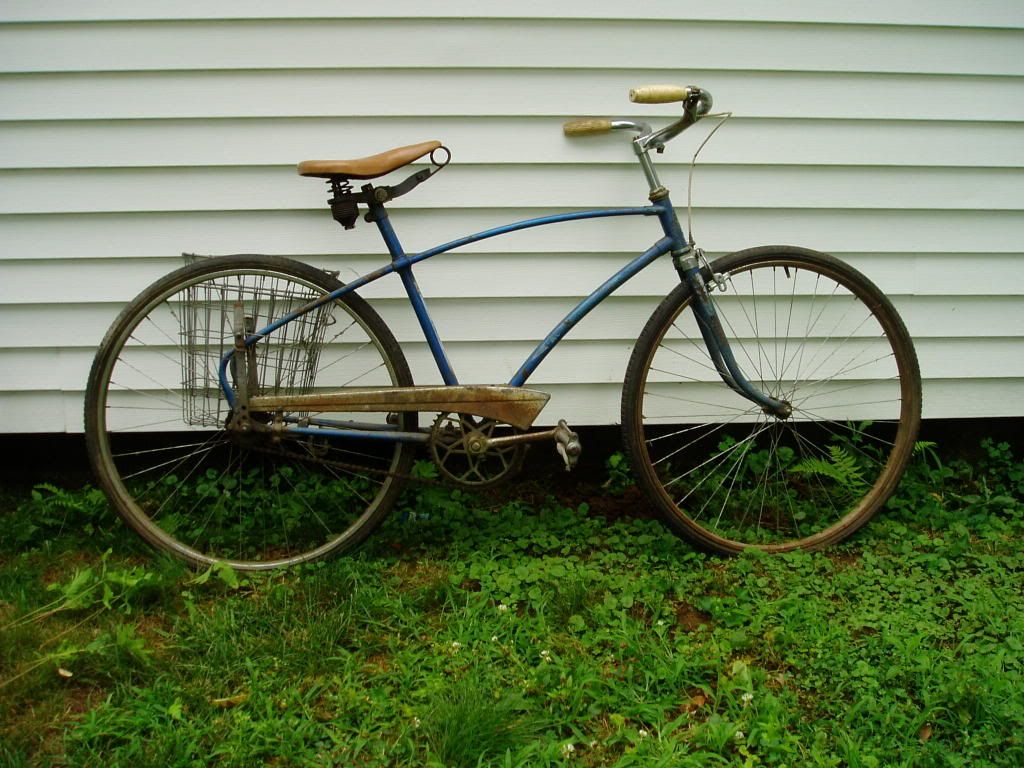 I dewheeled it some time ago and just retreived the frame from the shed. When I saw the theme of the build I thought this frame would work nicely. I'll finish stripping it tonight and bring it to a sand blaster. I'm thinking a metal flake green 5 speed with apes and a white glittery banana seat.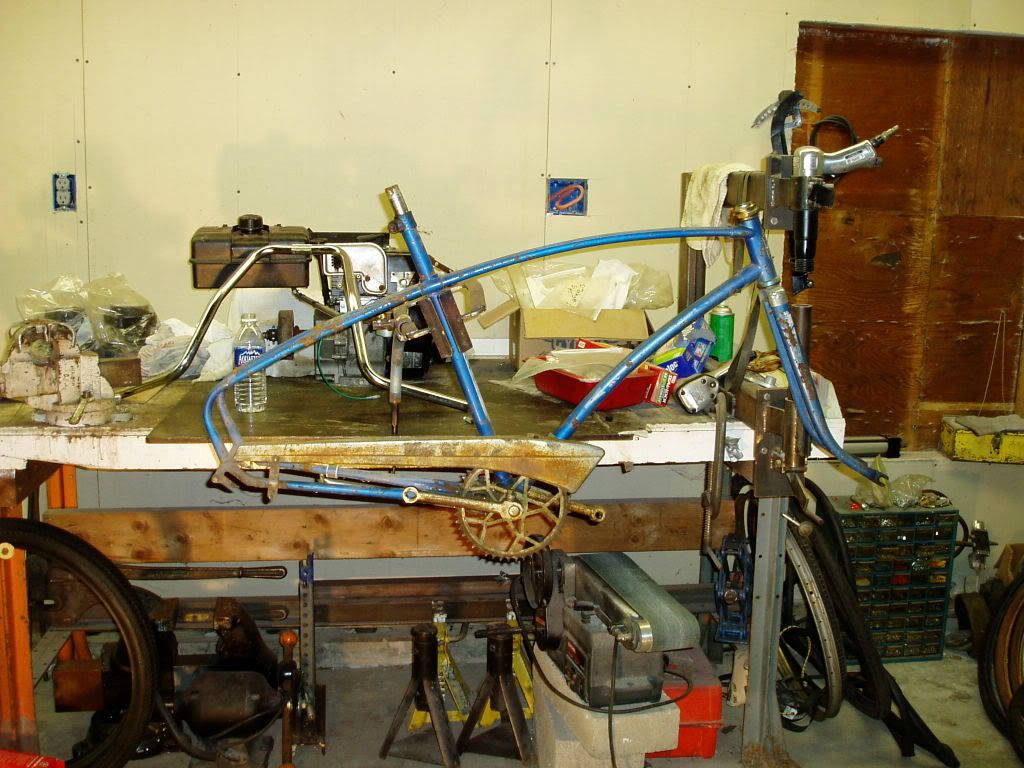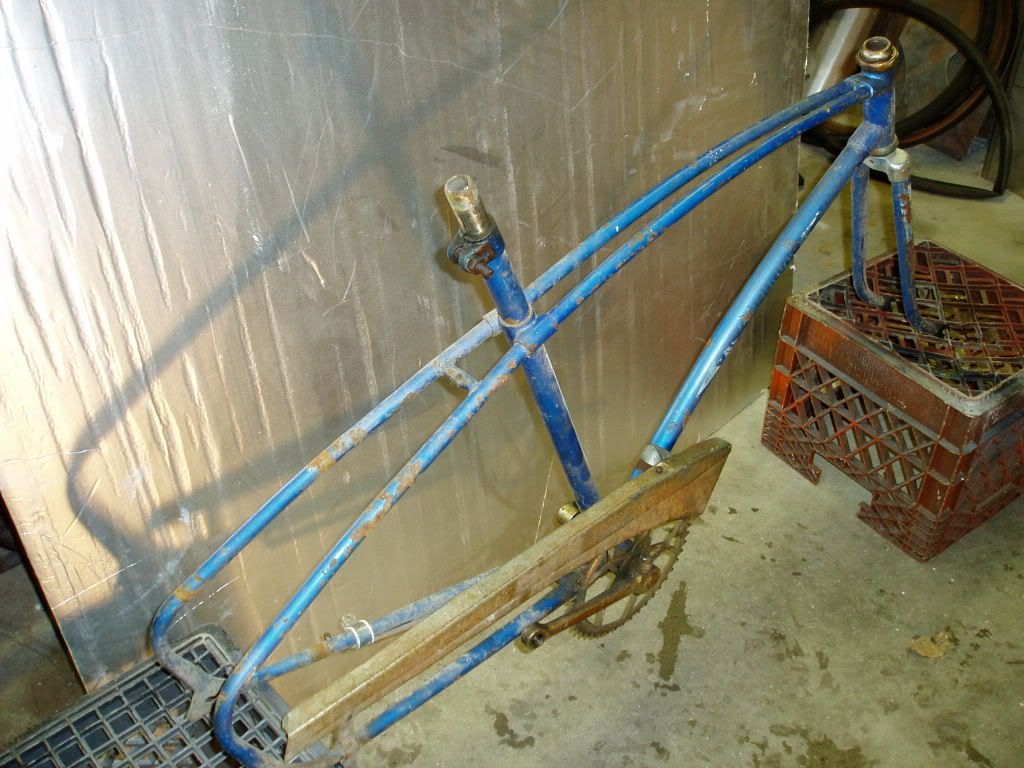 Hopefully it will go better than my klunker build bike. Spoke and paint issues derailed me.
POP QUIZ TIME: Can anyone ID the fictitious cartoon pop star that sang the song the bike is named after? The winner can select any prize from the imaginary prize bin.