I must say that in reading the entries the last few weeks, I am impressed by the work and craftsmanship that goes into these bikes. Putting my entry here, I feel like I'm walking into an art gallery with a crayon picture. Nonetheless, this is as good as it's going to get, so here it is; the Snake Farm Bicycle.
First couple of shots were in my build gallery as well: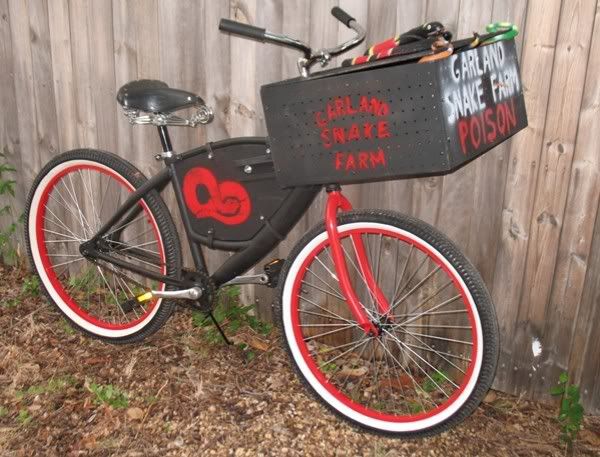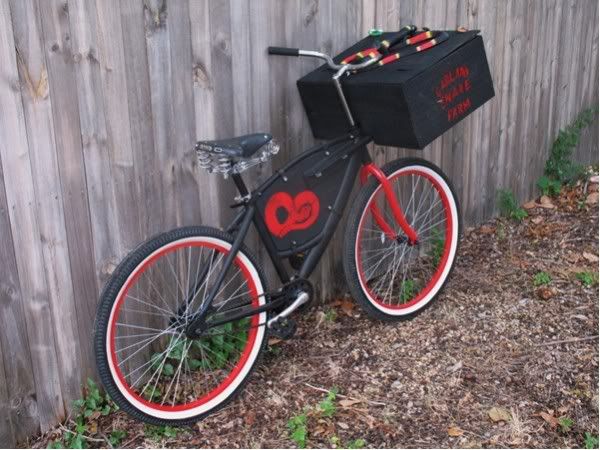 I got my son to model it for me (daughter was reluctant for some reason!). I discovered I can actually ride it, too, though it's definitely on the small side. I may add a shot or two if I can coax the daughter onto it.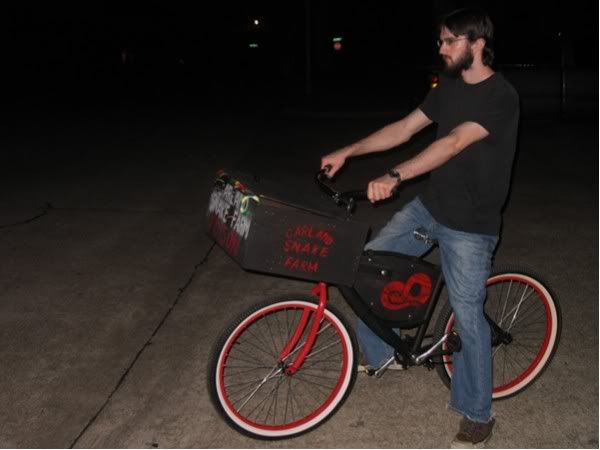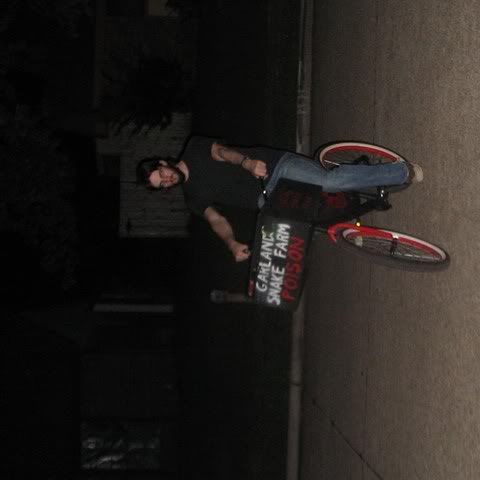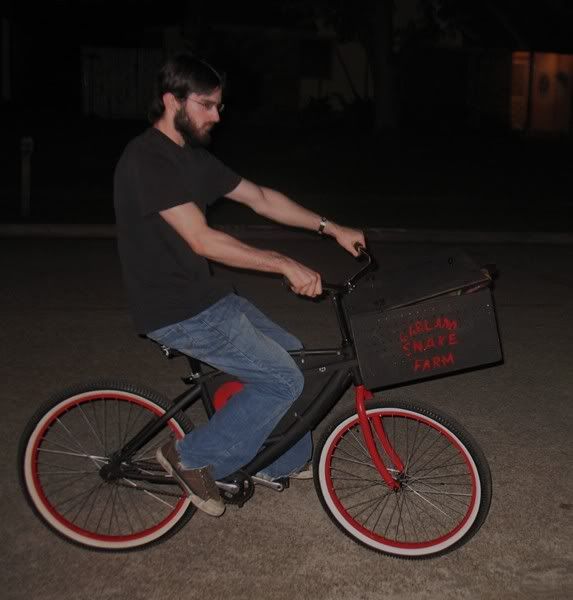 Thanks for the kind words and encouragement y'all have had as it went along.