scott brownsey wrote:its about for you to give us sum new pic update
Yeah buddy,sorry.I am struggling with this build big time,just cant figure out my direction with it(not sure what the hang up is lol)
The occ bars were too low and it looked funny with the tall seat so I slapped on some cruiser bars made for a bmx style double clamp.I like it.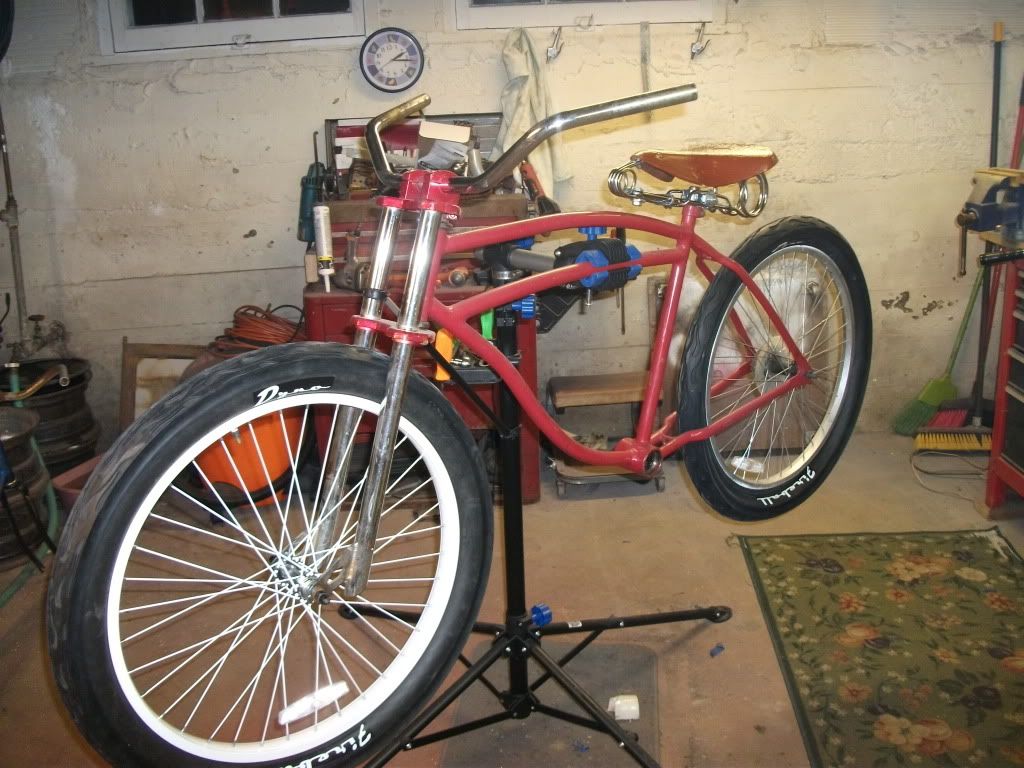 found a cool hairpin seat,its kinda bulky but what the heck!
white 24" wheels with white spokes came in.Hope I can mount the skiptooth sprocket on them.
front mounted,the tolerance is close ,about an 1/8th per side if I am lucky.Think i might have a fix (hammer) for this.
It rolls free and easy at the moment.