So, traded some truck parts for a couple of bikes. Got this Sears Spyder out of the deal...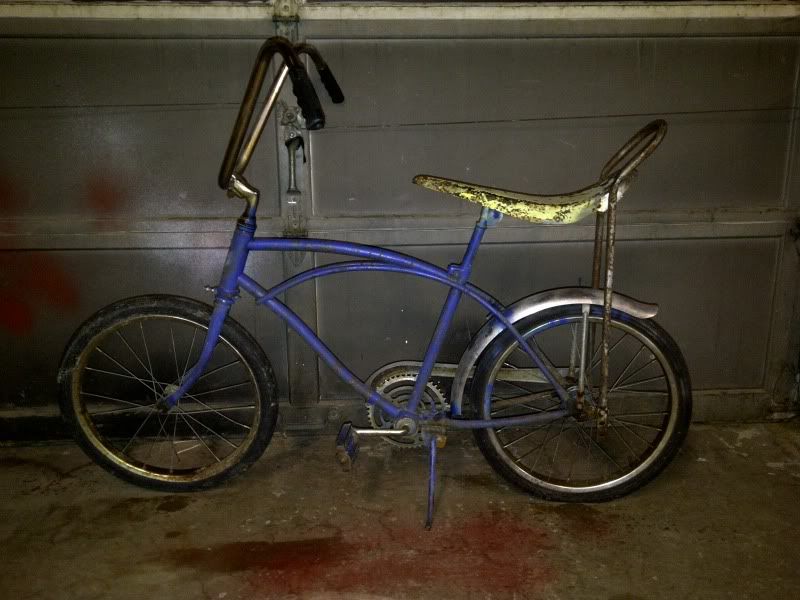 I also got a Rage Empire bike with decent Kenda Flame tires.
The flames were a bit big for the bike, so, I robbed the triple tree fork and used some coaster brake arms to move the rear tire back and up a bit...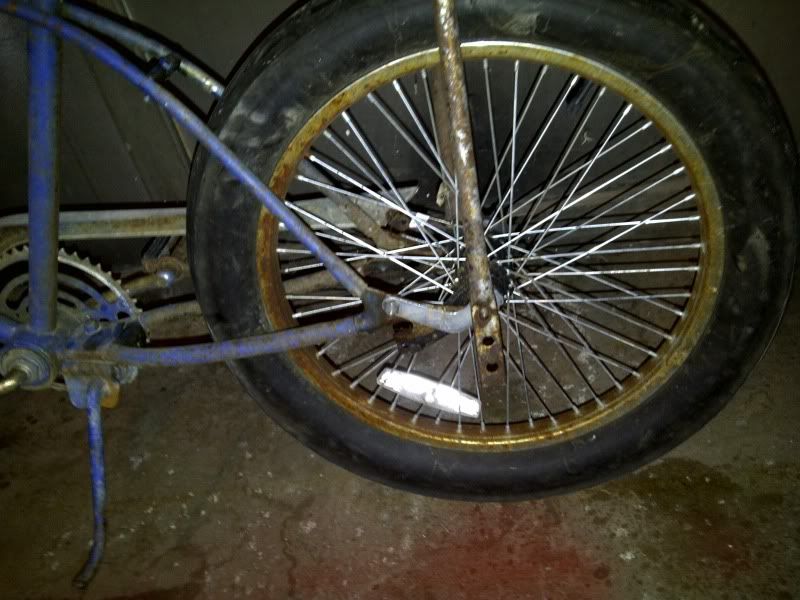 ...only one bolt in there for now, but we're just mocking this up. Swapped the fork and put the apes on the new fork.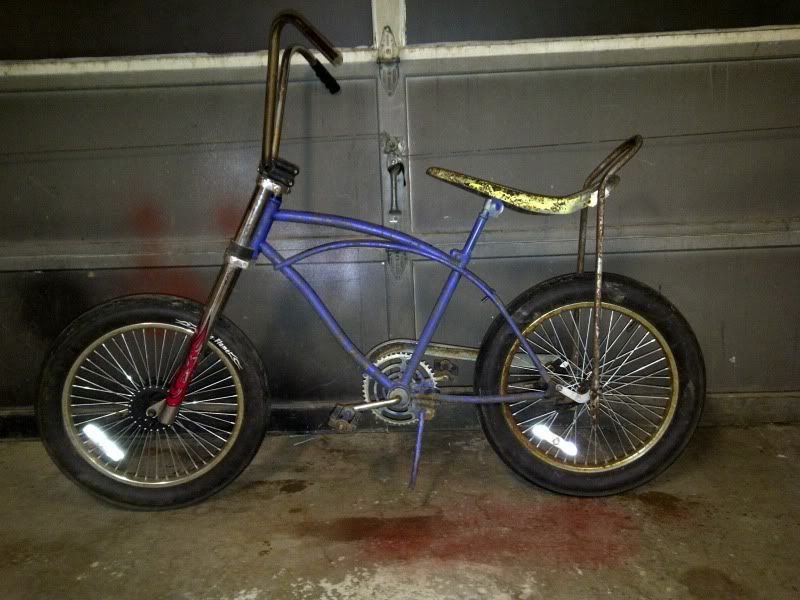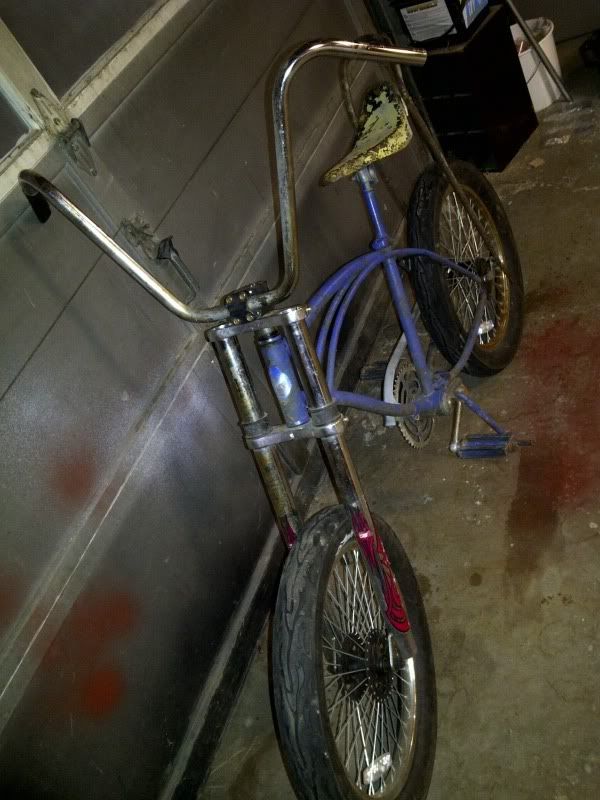 Not bad for an hour of work if I do say so myself! (glad I soaked it down with penetrating oil when I got it home!)
Going to do something with the seat next and strip those ridiculous decals off the fork next