I found this bike recently and picked it up for the sole reason that I liked the 1964 Bozeman liscense plate.
Nothing too complicated here just going to break it down, blast/paint, clean/polish, add an updated saddle and grips, and throw it back together.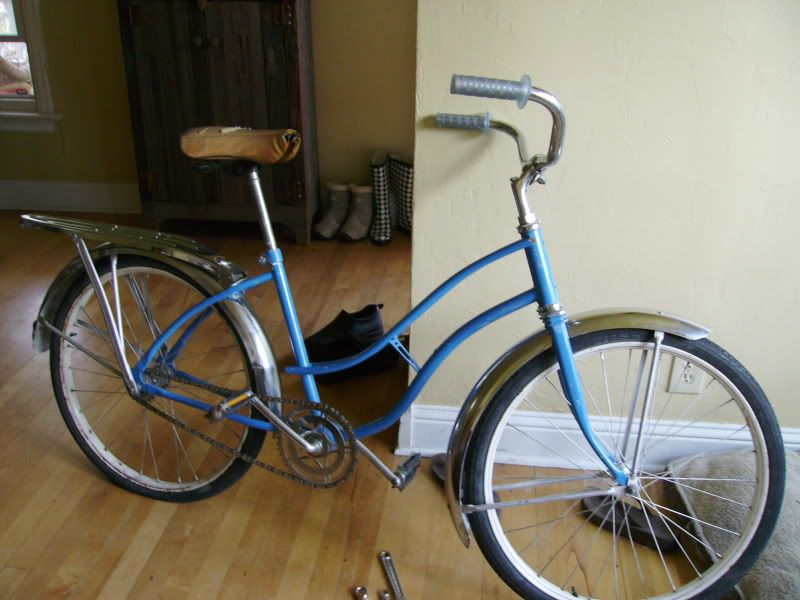 Anybody got any thoughts on what it is? It is a 24 inch bike with no numbers on it. No headbadge but the holes for one are 3 1/4 " apart.