Recently I decided that I wanted to do something different with my top bar. I started by marking it with some metal rod. That made a line exactly in the center of the tube.
Next, I started cutting along the line with the cutoff wheel.
Here's a closeup.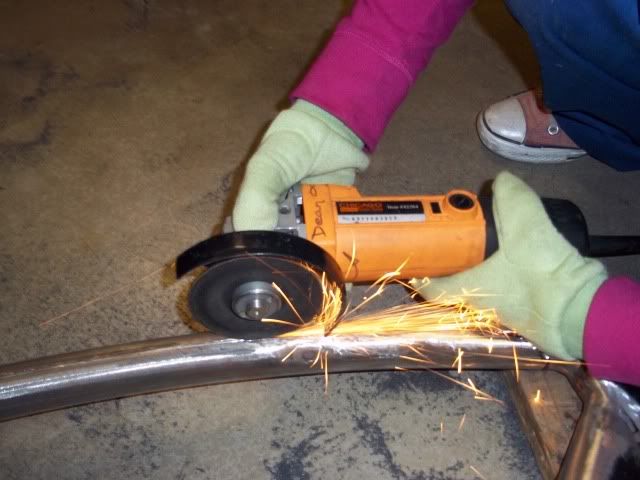 Next, we torched the bottom portion of the tube and after it was red hot, I pulled it down lower. I was afraid to use the torch though so my dad did that part for me. I don't like playing with fire.
Notice how the end does not fit against the head tube. We have a plan to fix that.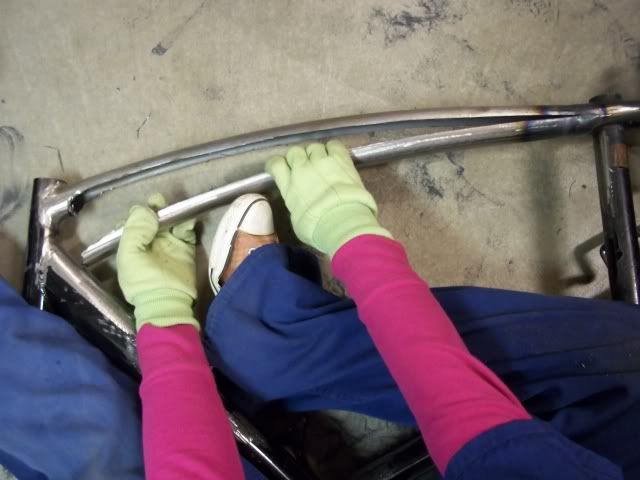 Here's a hose clamp used to mark and guide the cut on the lower portion of the tube. Here it is cut.
We cut this piece out of the extra tubing left over from when we welded the top bar in.
We used the 60 grit flapper wheel to trim the ends of the new piece until it fit like this.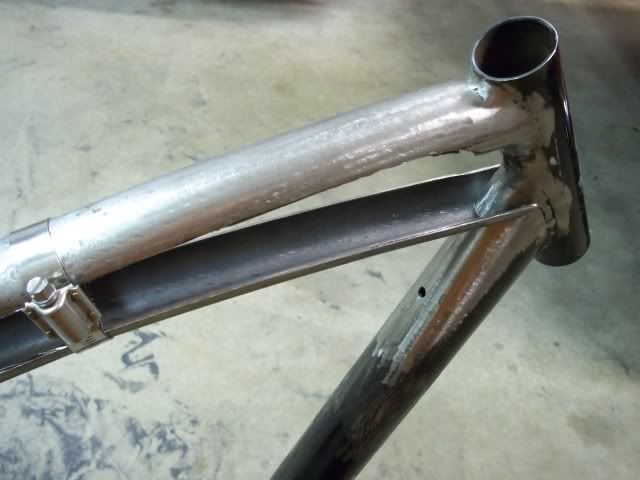 There it is welded in. We also welded in the little hole on the down tube. (Shown as seen in photo above)