no matter how fun a project is, sometimes ya just get burned out.
i could tell i was starting to loose steam on my build off bike. so this is my build off, burn out build.
i'm sure you know, yesterday i was at the brantford vintage bicycle show. too much fun! way too many cool bikes and well it inspired me to build. this is just a quick side project. i don't want to take too much time away from my rrbbo entry.
picked up a schwinn xr-7 a couple weeks back.
i wanted the sprocket for my bbo entry, but without changing the frame, it just wasn't gonna happen!
little did i know!
its been sitting in my back yard ever since.
yesterday i managed to get on old schwinn frame for $10 and the idea was born.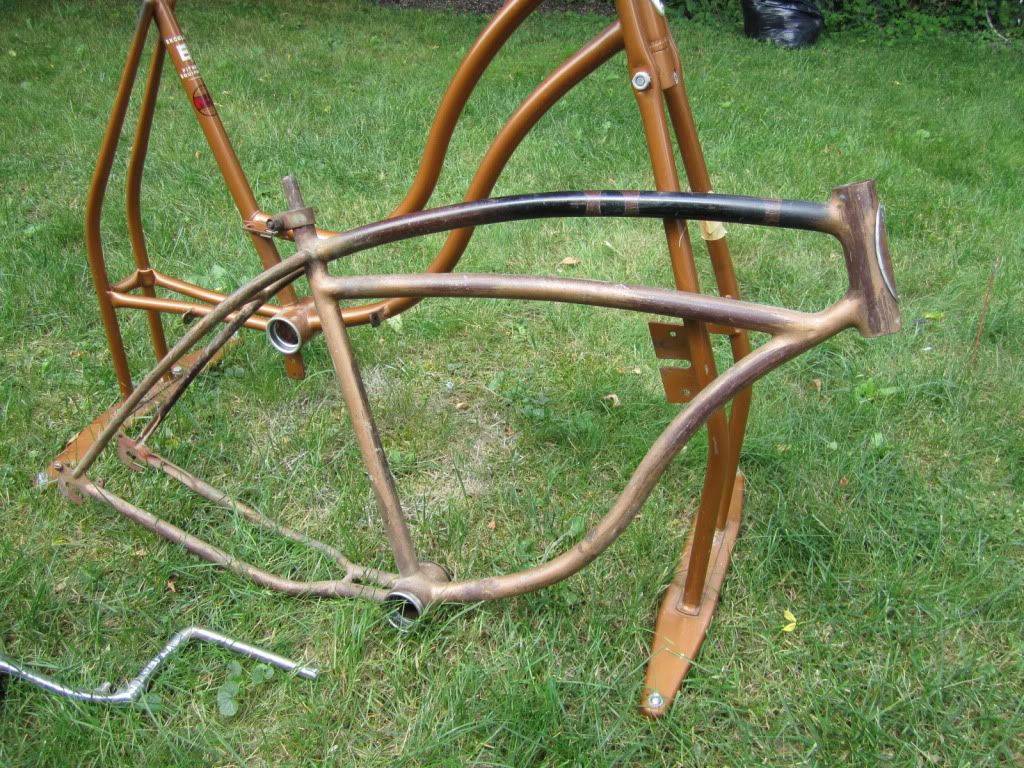 use up those gosh darn exercycle parts!
so heres the concept, schwinn frame collides with xr7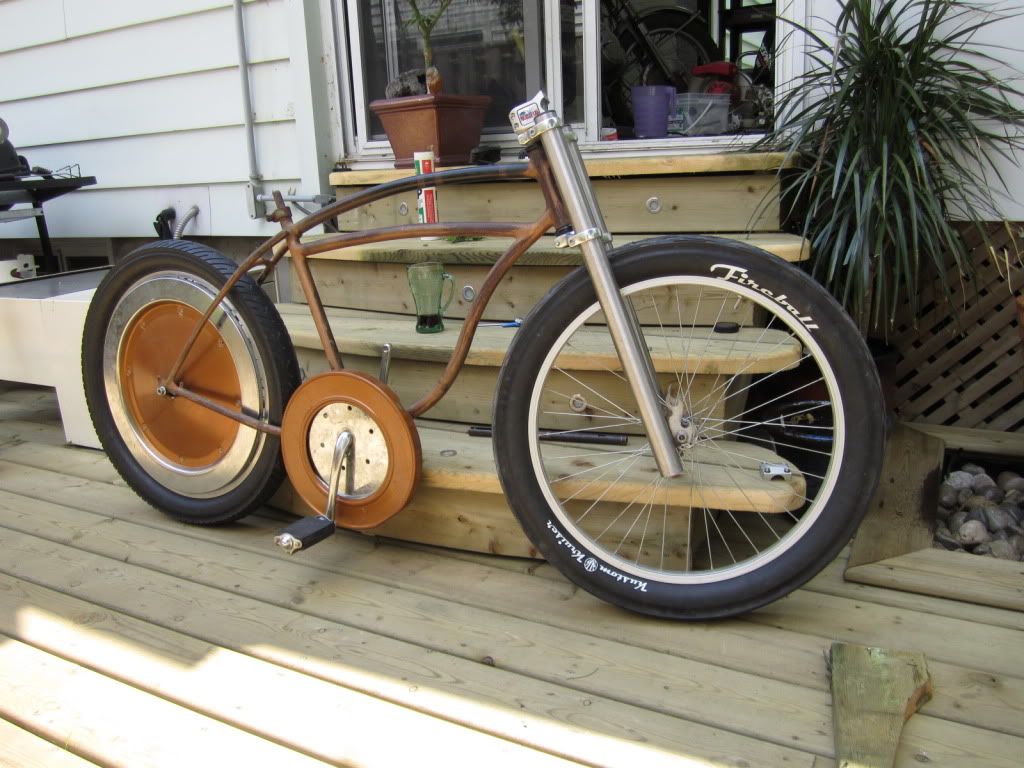 this is just another "using up what i got kinda build" ratty in it's truest form (well imo at least)
i love the giant sprocket idea. think i'm gonna go bigger and include the chainguard!
started by drilling out the rivets in the flywheel to seperate the two 1/2's.
inside i found a metal weight and black rubber edging. (which i might still use)
to my surprize the flywheel fit right over the one side of my shimano 3 speed hub.
and its almost a prefect match to the rim (if i use the black rubber seal, it fills the tiny gap between rim and wheel cover)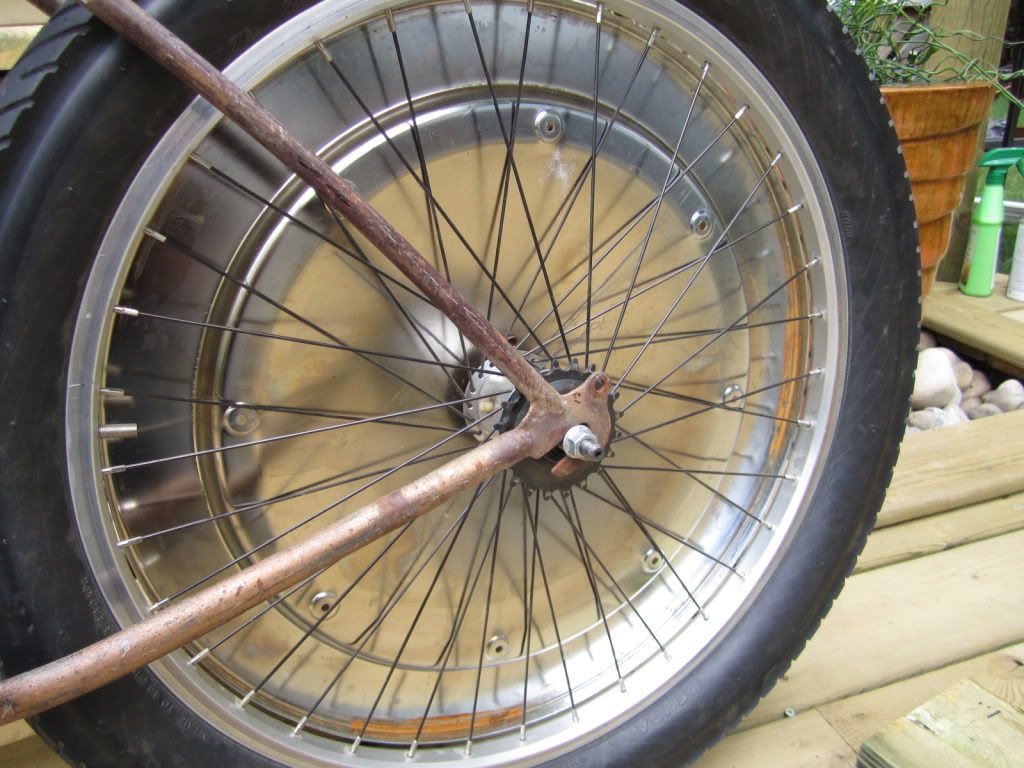 the sprocket side on the otherhand is gonna need some fabrication, but i think it will be well worth the effort.
even with a huge shim. the main sprocket still rub's the frame. yup we're gonna have to mod the frame just a little.
whats that you said? is that a 1" threadless headset on an old schwinn frame? how does he do such wonderful things you say
well todays your lucky day, i'm gonna tell ya.
ya use your dremel to take a little off the race, a little off the headtube (inside)
ya throw the race in the freezer, torch the head tube and very very gently, ya beat the heck out of itwith a hammer (and a block of wood to protect your investment.)
the forks are a set of triple trees from a cheap canadian tire full suspension bike.
the fork tubes themselfs are just stainless tubing with my custom flame drop outs (built a while back)
the xr7 speedo is coo also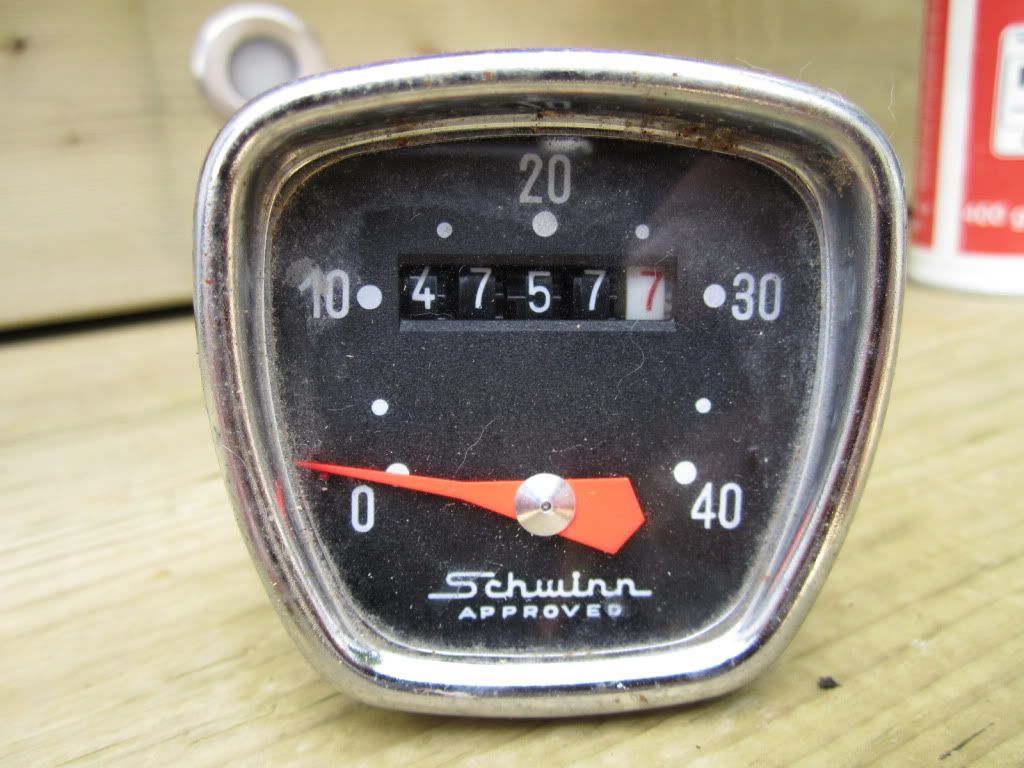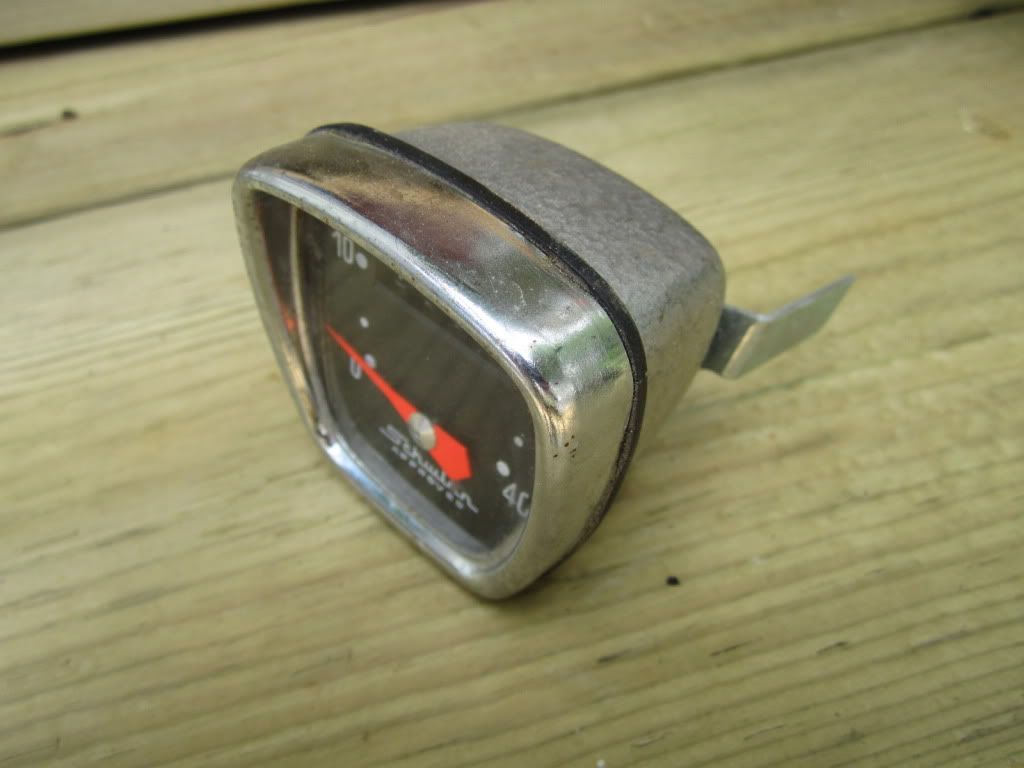 all the xr7 parts are top notch due to a life indoors. its supplied me with all the bearings/nut's/bolts etc that i need, all in almost new condition.
if it stops raining, perhaps i'll bang this one out. later i'll use it as a platform to practice some pinstriping.