Well I saw this rat Schwinn American at the swap meet and couldn't resist. Maybe it was the apehangers, or the 2 speed rear wheel, but I ended up giving it a new home. I had the day off so I figured "Let's see what we can do with what we got...
The before pics...pretty ugly and crusty, spray paint blue and rust everywhere.
First step was to rip 'er apart.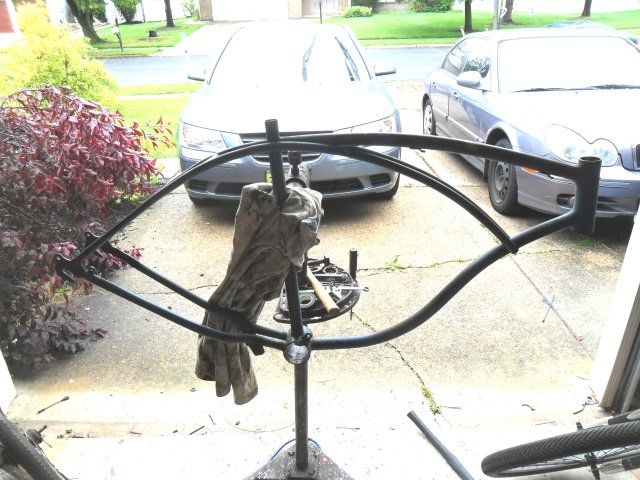 I thought for sure I would be tossing these rims building a new set around the hubs.
but wait! There's chrome under the crust!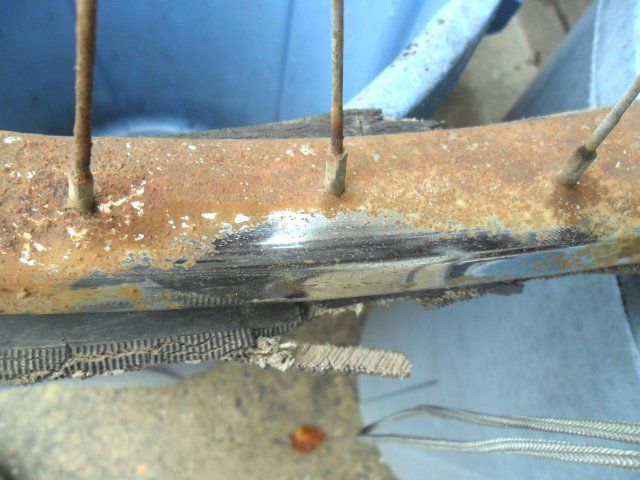 a little work with a wire wheel and they came out pretty good! Never underestimate Schwinn Chrome! It's hard to believe they're the same wheels.
By this afternoon she was looking like a whole different bike. A few coats of flat black rust reformer, a bit of scrubbing with the wire wheel and a brillo pad, some new grease and a set of tires and she's ready to roll! The Corvette chainguard was a gift from Spokes...thanks, bro! ;D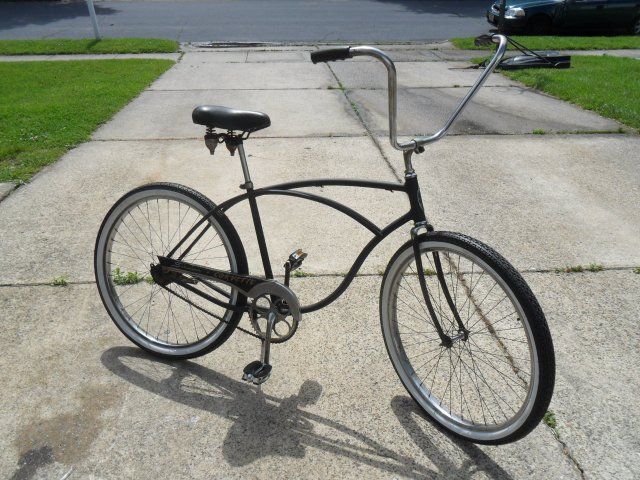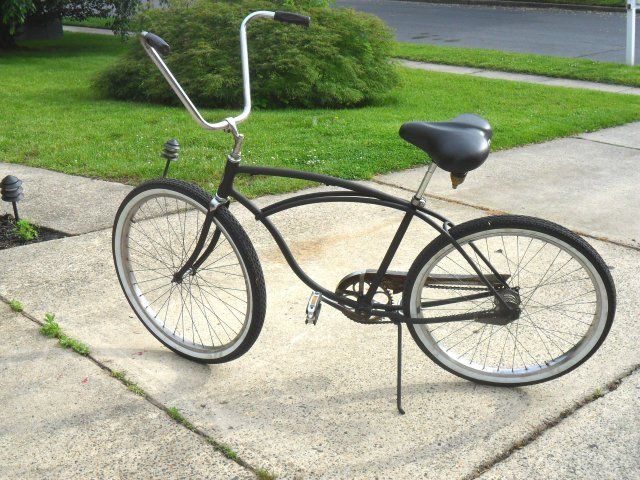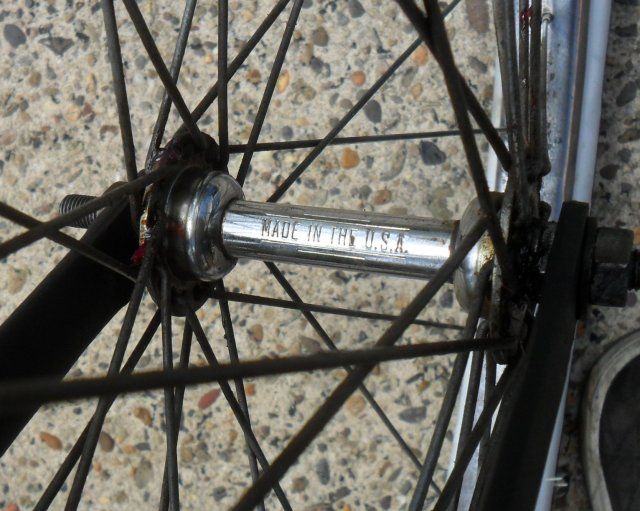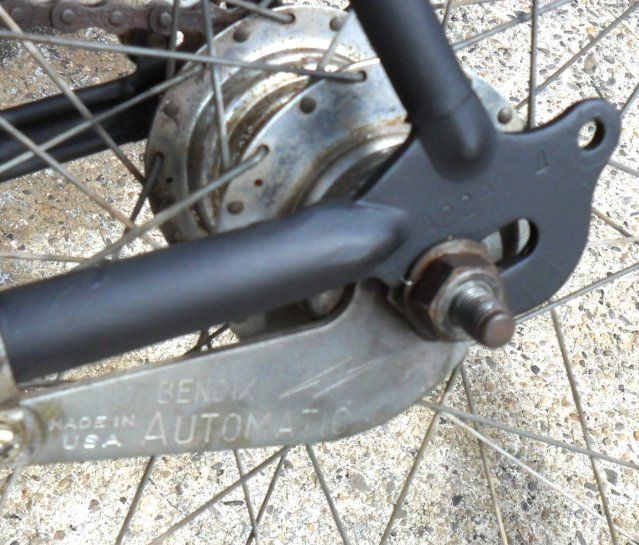 I kept the headbadge ratty as a reminder of it's past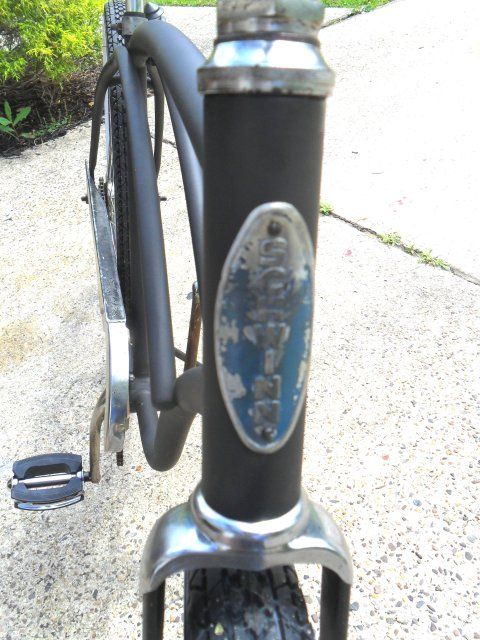 not a bad way to kill a day off