I don't post here much. I do ride with
Charles
once in a while here in Fort Worth; hopefully that doesn't hurt his reputation
Anyway, my sweet spot is '80s road bikes, but I recently came up with a built of one of those that maybe belongs here.
The bike came to me as The Dumpster Queen- a 1983 Raleigh Marathon. I found it in a dumpster.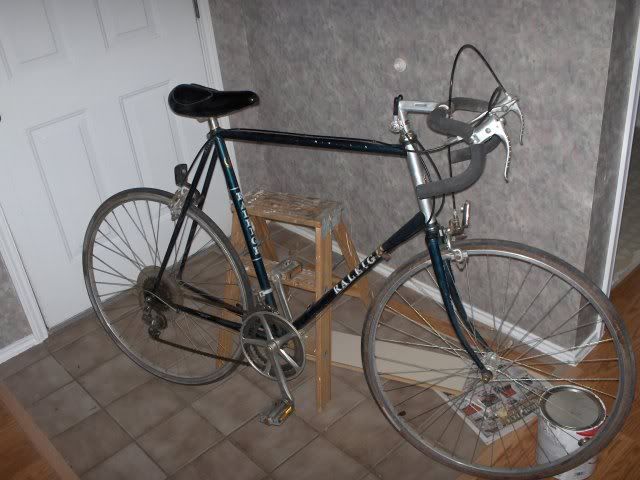 I outfitted as a backup commuter bike and light tourer, a role it filled for a couple years.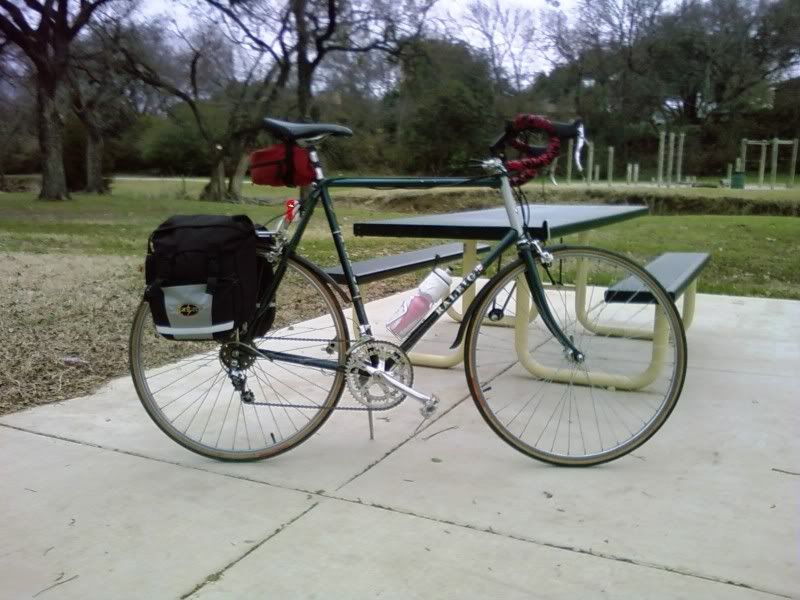 About a year and a half ago, DISASTER! I took it to a charity ride and had a run-in with another guy in the parking log. My chain got caught and it trashed the derailleur.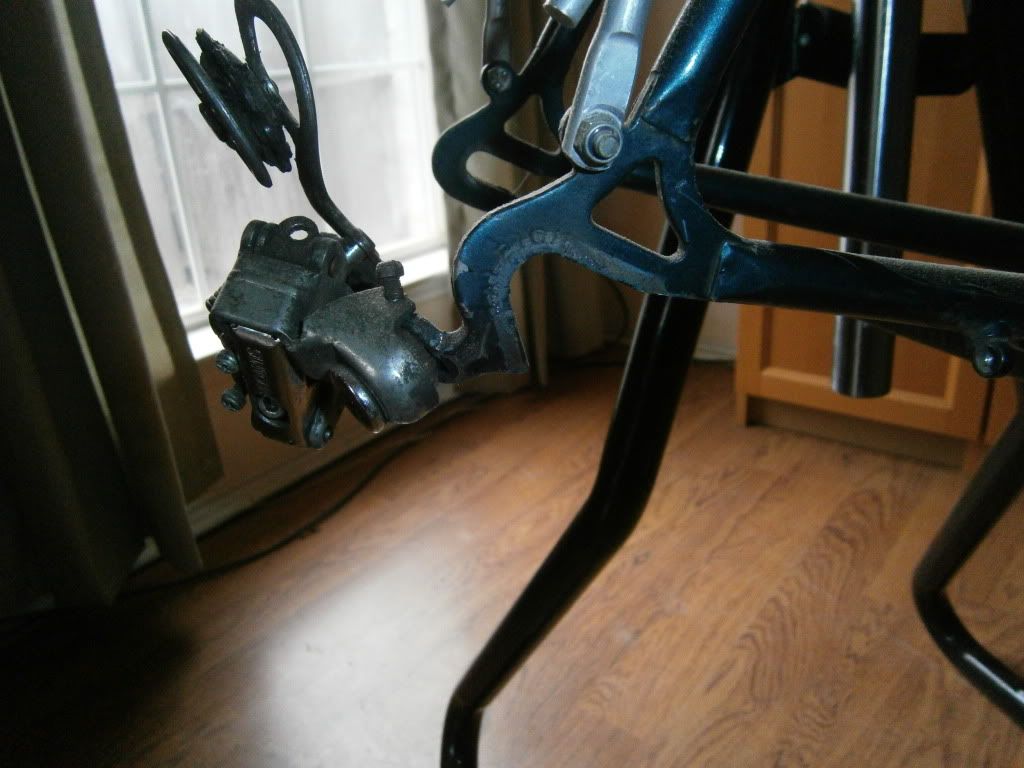 Ugly. I liked the bike, though, so I hung onto it, thinking maybe I would make it into a single speed at some point. Then, a week ago, I came across a good deal on Craigslist: a 700C wheel with a Sturmey Archer 2-speed kickback hub. Time to get busy.
I straightened the dropout as best I could with a wrench and hammer massage.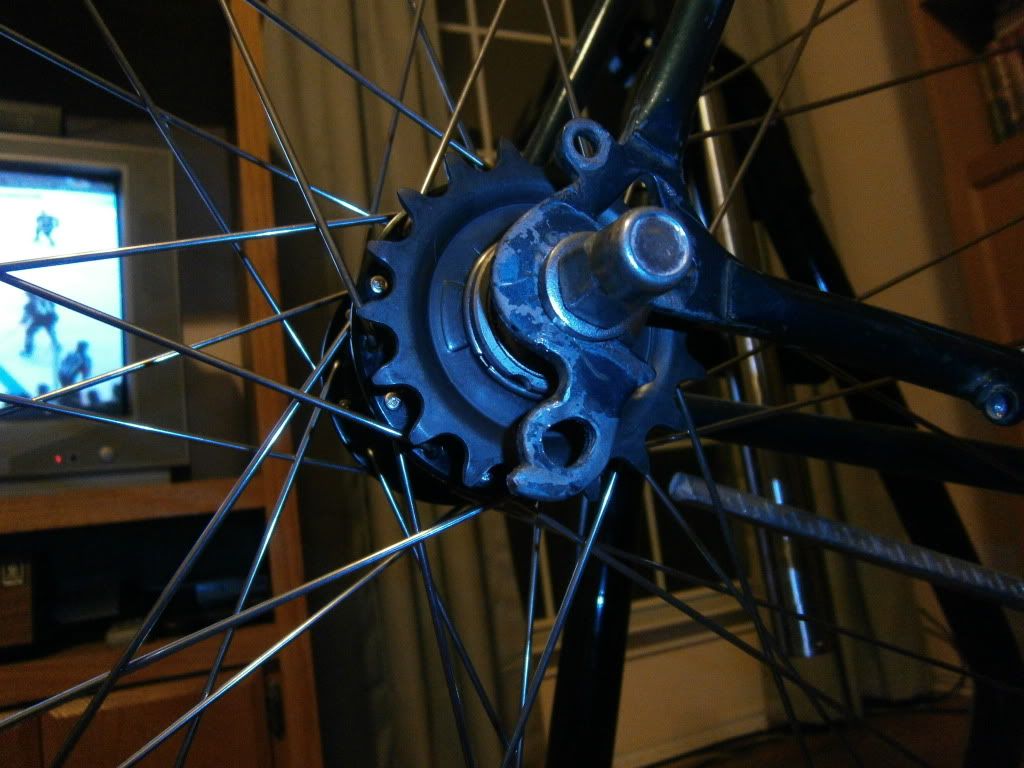 I got the wheels on it; this might just work: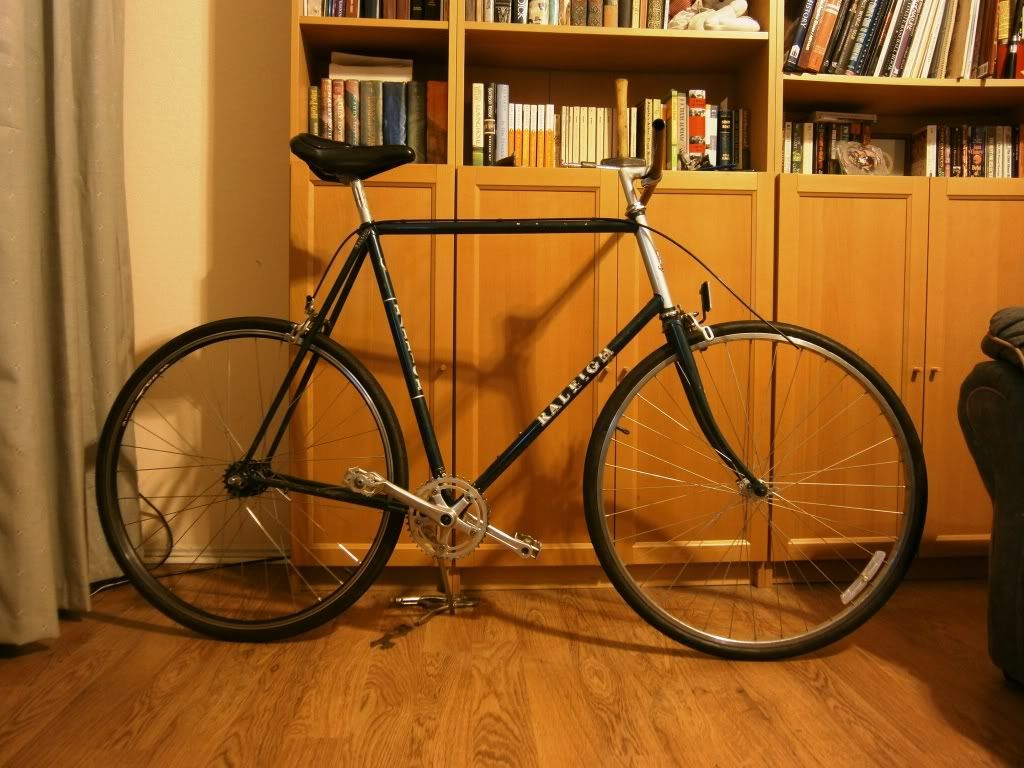 This morning there was a bike swap, and I picked up some bits I needed, including some pedals and wide cruiser bars (complete with cork grips). It all came together nicely and I took it out for its first ride today.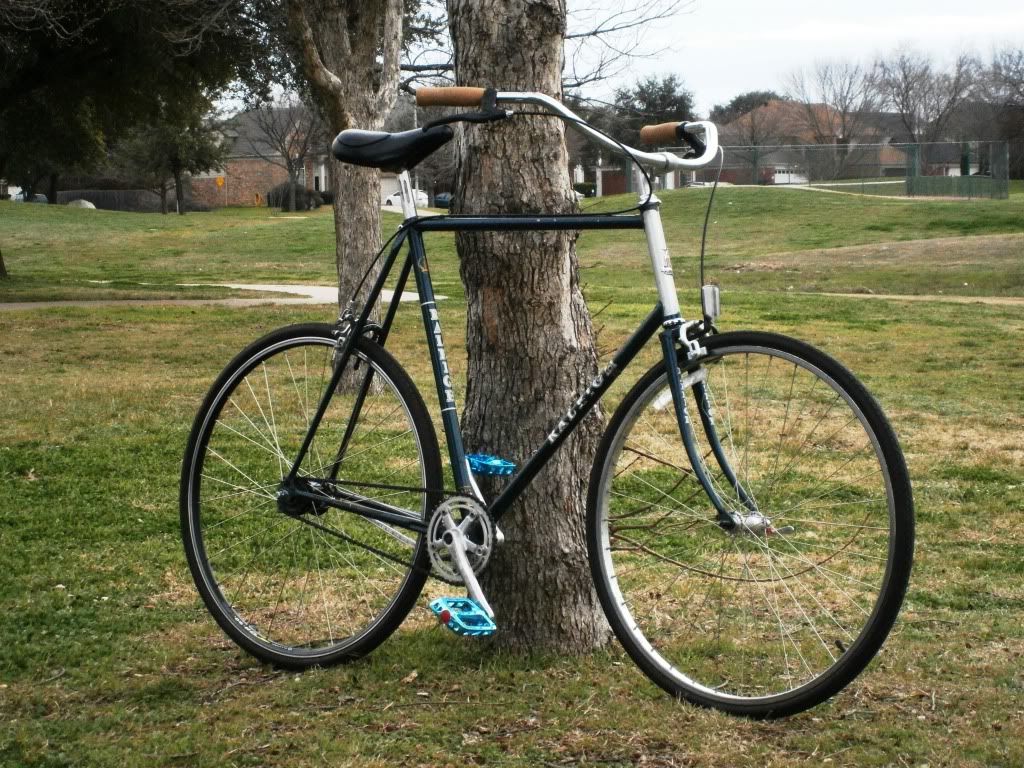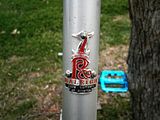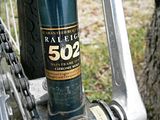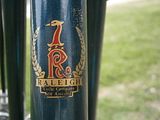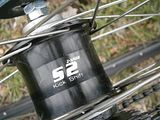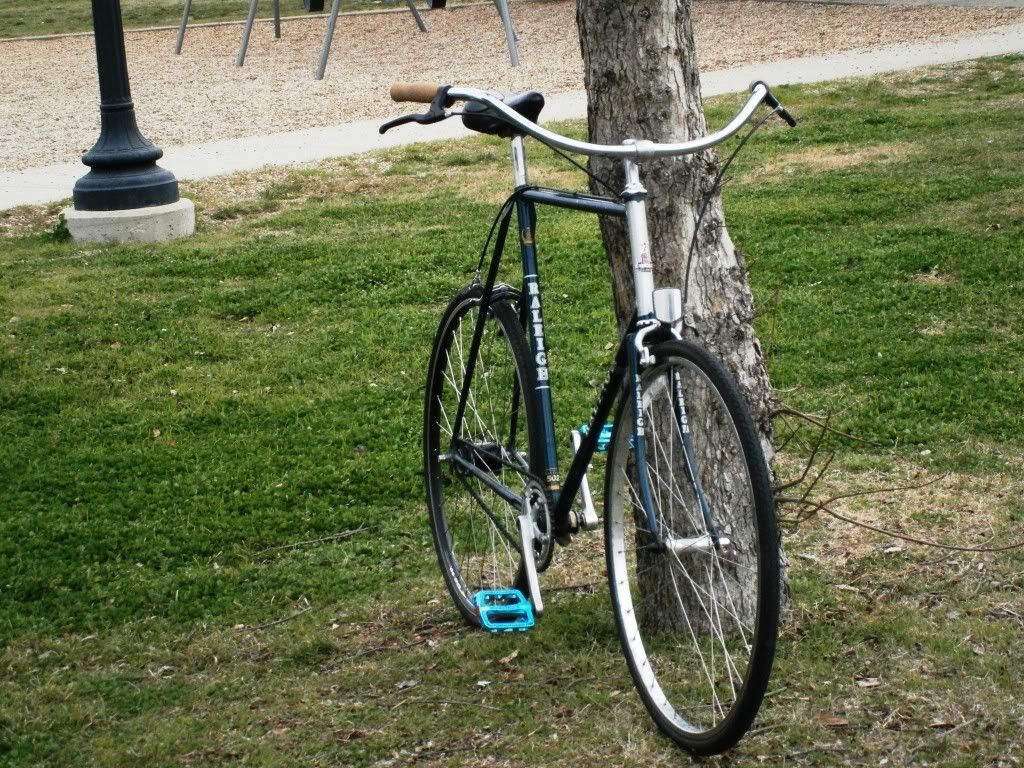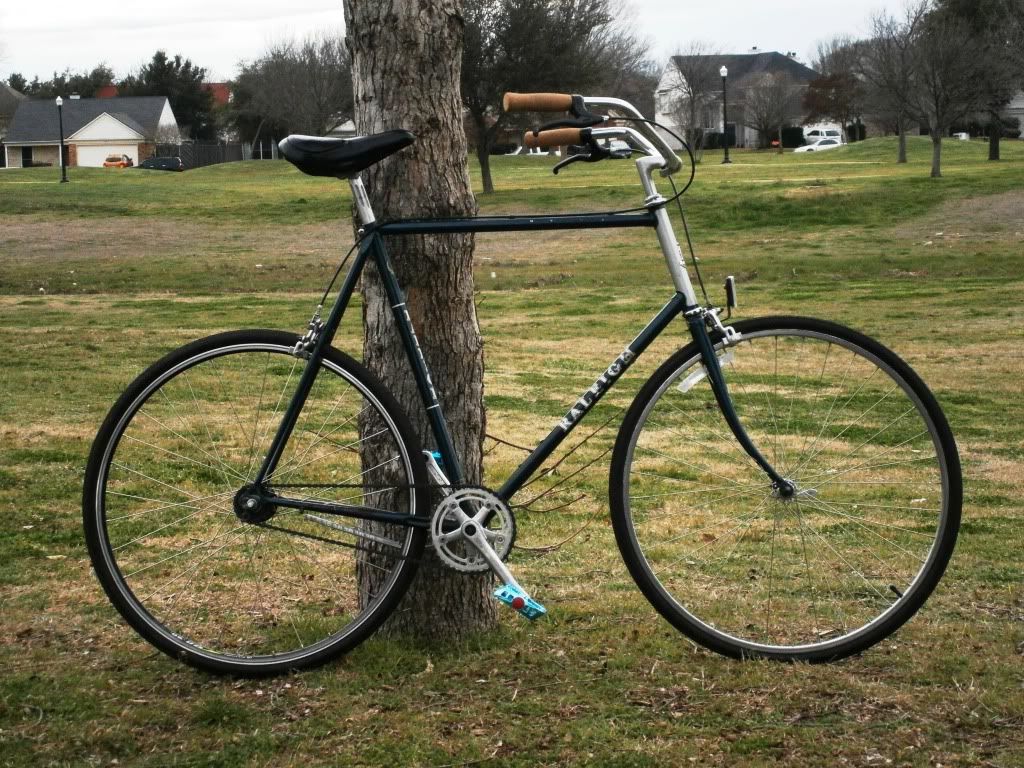 So far I've got about $80 into the bike, plus some parts out of the garage.