painted the frame. several times.
Found out that the almond that I had picked out has to be the top coat of any paint.
primer
Painted them handlebars.
primer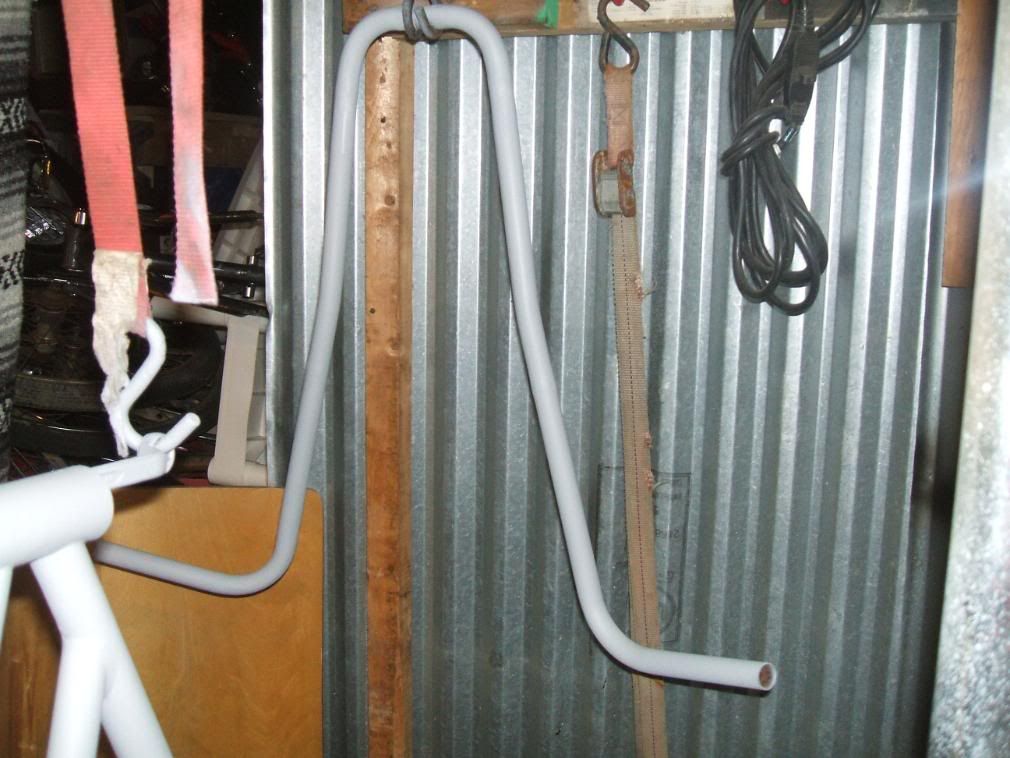 Because of running out of time for this show I actually changed the color scheme from that brown to primer red. I think that I like this a whole lot better.
the frame
painted the handle bars black. Took the sticker and attatched it to the head tube.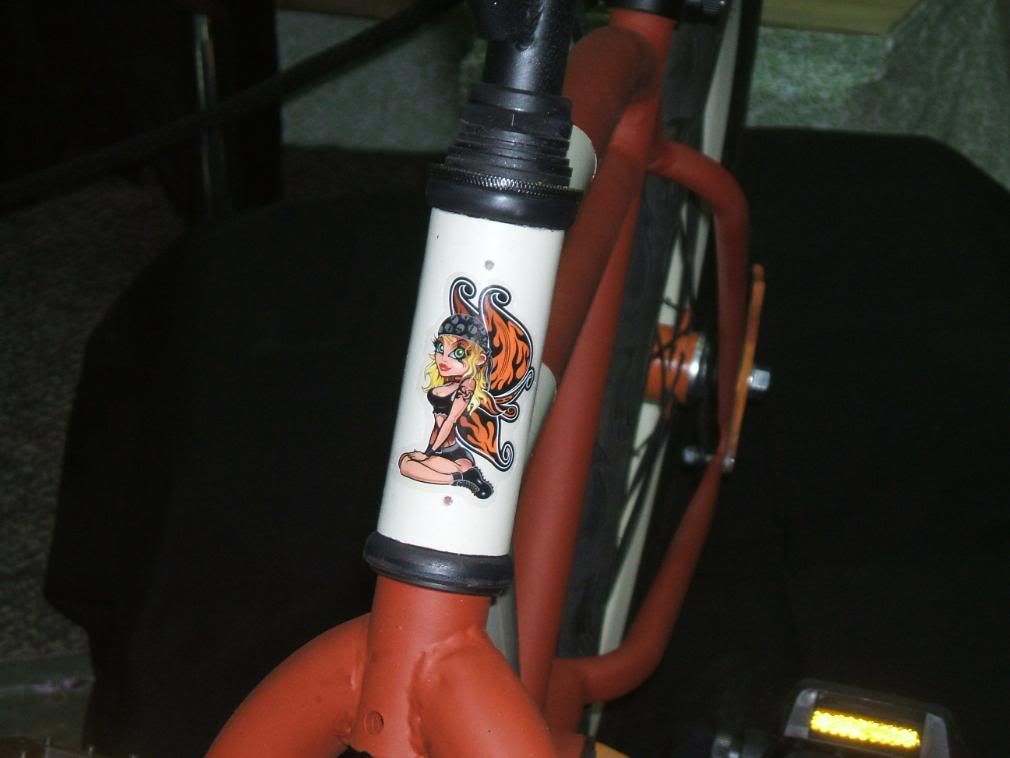 You can see in this pic the new fork color too.