Maine has orange jump suits for prisoners now.. sad I liked the black and white stripes. I was way ahead of you on the barbed wire.
Ok I got the rear fender cut down, primed, painted, masked, faux granited, and then mounted. Let me tell you things are tight on the back end of this bike. I have never before had such a juggling match getting everything to line up and assembled in the right order. First some pics of the fender process...
Base coat black with the "grout lines" taped. This might me a cool idea for a future bike. I like the blue and black.
Then I sprayed gray over it thinly so some black shows through and then really thinly and letting the can "spit" I misted some flat white.
Then peel the tape and voila!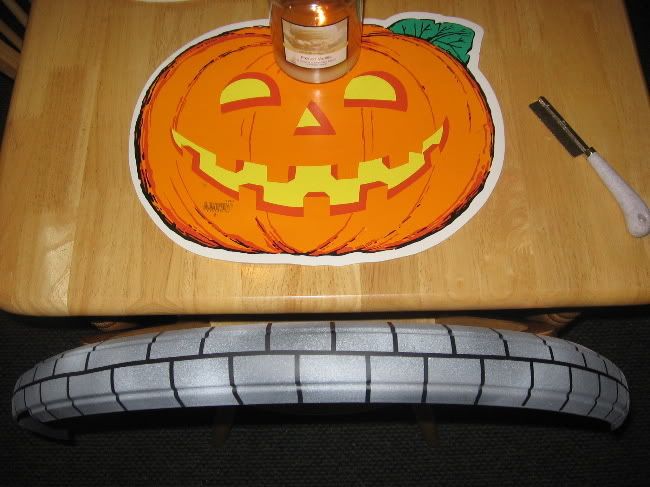 Put the bike back together again. I got the headlight working it is on in the pic!! I wrapped the bars, parts of the frame, the sissy bar, and more in barbed wire. I can still ride it relatively safely but you can be sure I will wear pants. Nasty old rusty barbed wire! (This is really stupid and over the top but hey I'm not taking this thing on the Tour de' France).
I am working on a chain guard from an old JC Higgens. It will match the fenders and have Prison lettering on it. I have a few more minor ideas and am waiting on my seat. I will keep this rusty sissy bar though. I really like the look. I decide early not to care about scratches, scrapes, bumps, and dings as it adds it's own "Ratness" to the build.