So hears the deal.My next door neighbor kid got lucky just around the time he turned 15 and scored this 1973 Charger SE for 1400.00.Its a decent looking car with an older semi-restoration,recovered interior(bench),318 4bl. but it looks great.He is new to cars and has a long way to go with skill but works so hard to get this car built.His dad wouldnt lend a finger to the work so I logged endless hours getting the internally damaged motor fixed plus brakes,wiring etcetc. hoping to get him on the right path.
He mows yards and other things to raise money.I got him a free 400BB but he wanted to go all the way and found himself a 440 for 300.00.
Its machined ,many internals are bought,nice cam,sweet pistons etc..
Its been out at his dads families farm where he tries to sandblast the engine bay and get things ready in beetween his father screaming and yelling.His father recently banned all the kids friends from the farm so he has no help THEN the father booted the poor kids car out of the garage in a rampage and threatened to destroy it with a tractor.He has to bring it back to moms where he has no tools,no garage.
Apparently the dad didnt think booting him was enough and took a grinder to his fender in a fit of rage.(pics below)
Dad also welched on the machine work and the kid is worried about getting his block back.
He asked if I would finish the rebuild and find a place to work on it(i dont have a garage anymore).
We are going to finish the 440,a friend is rebuilding the transmission,the kid (still 15) has bought motor mounts,tranny kit,all the engine parts so with some luck we can get it together before he turns 16.
This kid tries soo hard,doesnt drink,do drugs or any BS,mom (with no help from the divorced father) pitches in all the cash she can.
All this kid does is think about this car.
Some fathers dont appreciate the small window of time we have to be fathers to our kids before they are grown.
There is far more to this story but it would take forever.Im going to try and get his dream up and running again although Im rusty and havent rebuilt a v8 in a decade or so (small engine mechanic by trade).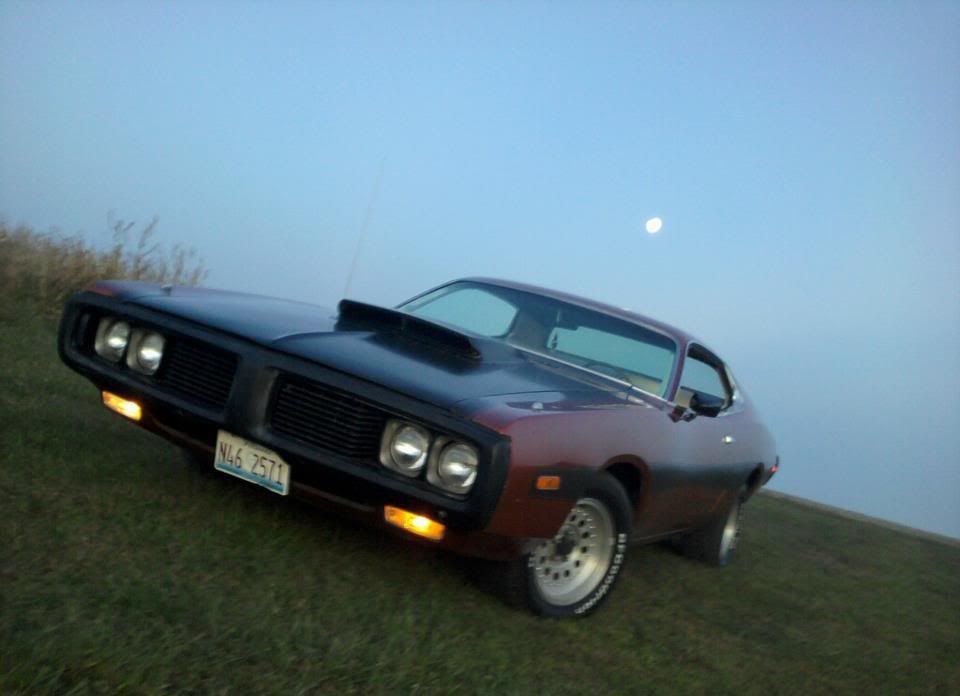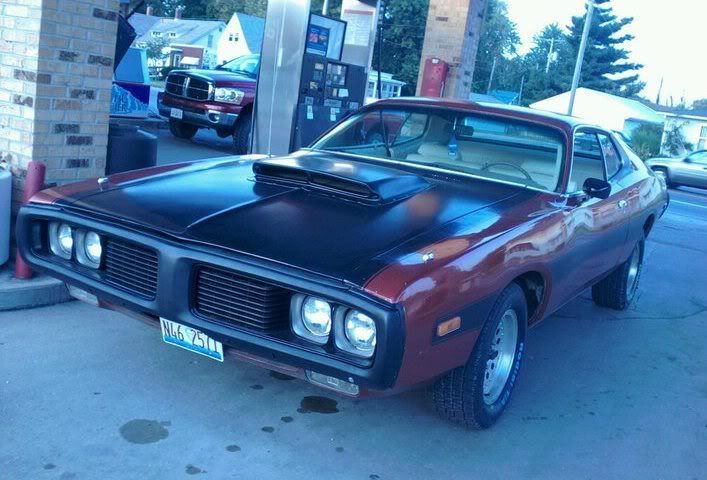 this is what his psycho rampaging dad did to the top of the drivers fender.