You've probably noticed the new banners on the site this week for
3G Bikes
out of Long Beach, California.
A couple of weeks ago I was down in Port Aransas, Texas on vacation and stopped at a local bike shop that carried
3G Bikes
and I was really impressed with the quality level as well as these mind blowing fat copper wheels.
I was able to test ride one real quick while I was there and noticed how nice the bike rode. Once I got back I decided to contact the owner of the company, Gary Silva to talk about his product line.
Gary originally started Phat Cycles and is responsible for many innovations in the cycling industry, including foot forward geometry. He now owns
3G Bikes
. Gary and I have been talking for the past couple of weeks about his bikes and his company and he decided to become a RRB supporter.
Gary sent me one of their
Newport DLX 3 speed models
for me to ride and review and it arrived on Friday (Christmas in October). The bike was packaged very nicely and it was easy to get it put together...took me about 20 minutes. The first thing you'll notice upon opening the box are the BOA-G tires and those copper rims gleaming inside the box. After assembling the bike I took it out for a quick shakedown run around the neighborhood and I was officially hooked. The bike is LARGE and in CHARGE. I'm 5'9" tall and had to have the seat set low so I could touch the ground. The ride is awesome and the HUGE tires roll fast and make for an ultra smooth ride. The Nexus 3 speed rear hub is flawless as they usually are. One of the most comfortable, solid bikes I've ever ridden.
Not only does Gary design his own bikes from top to bottom, he also lived in Taiwan for several years and knows everything there is to know about the manufacturing side of the business. This shows through in the attention to detail on the bike. Some of those details include the rust proof chain, 3 piece cranks, sealed BB and headset, the CNC milled rear drop outs, copper accented ergo grips and the wild tri-pod aluminum frame design....AWESOME! The big cushioned seat is nice and comfortable and the riding position is perfect. Overall it's just a killer bike that's a great buy for the money.
So without further ado, here's the 3G Newport DLX 3 Speed...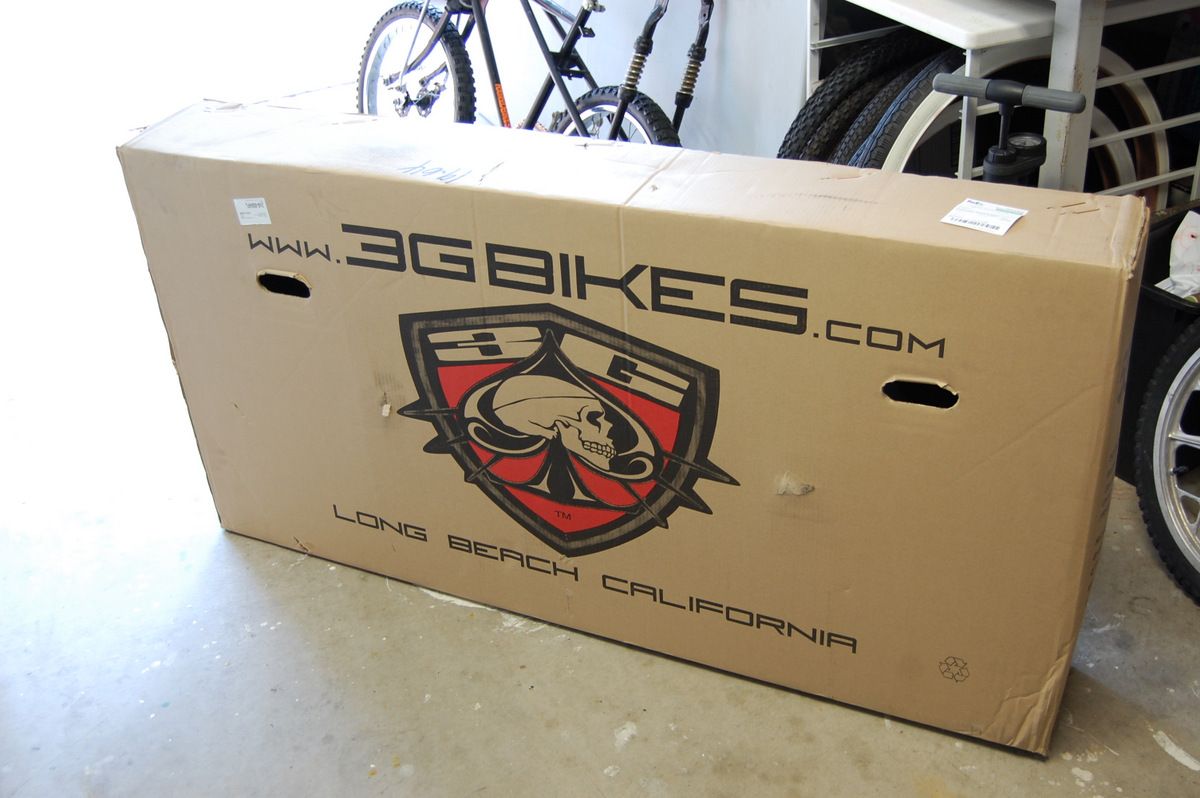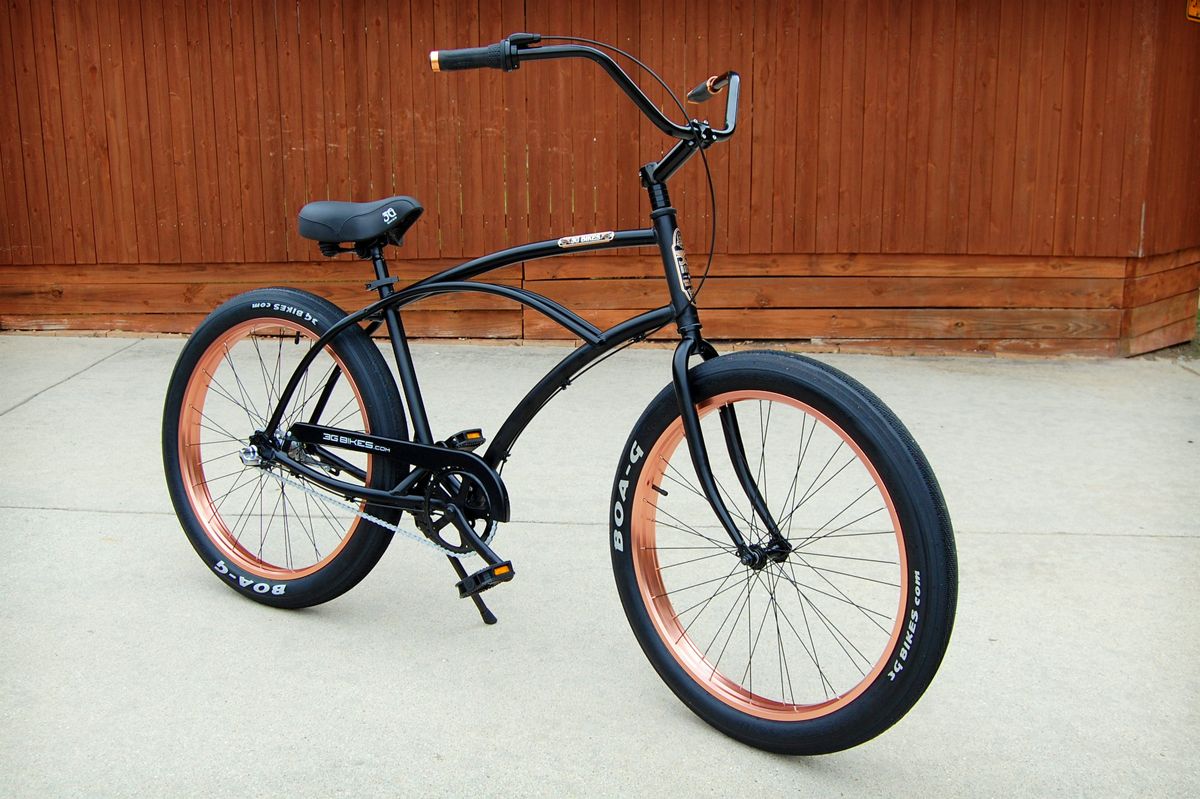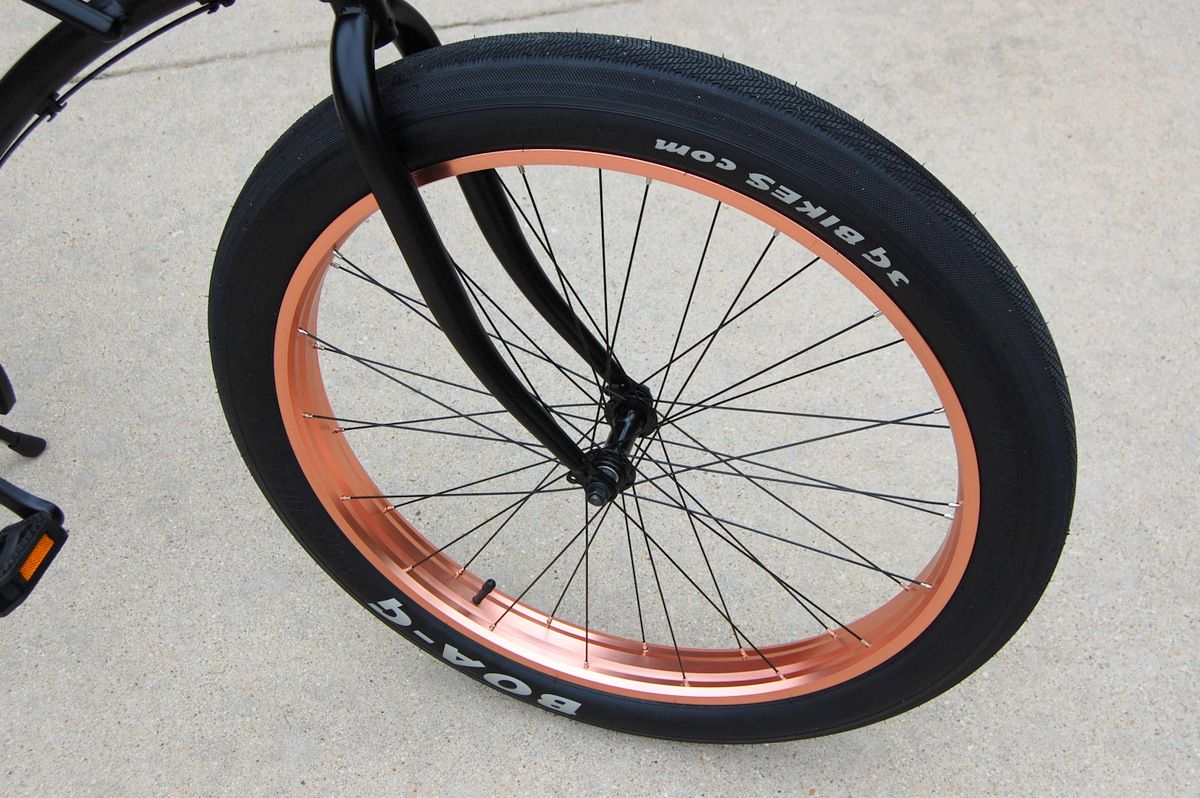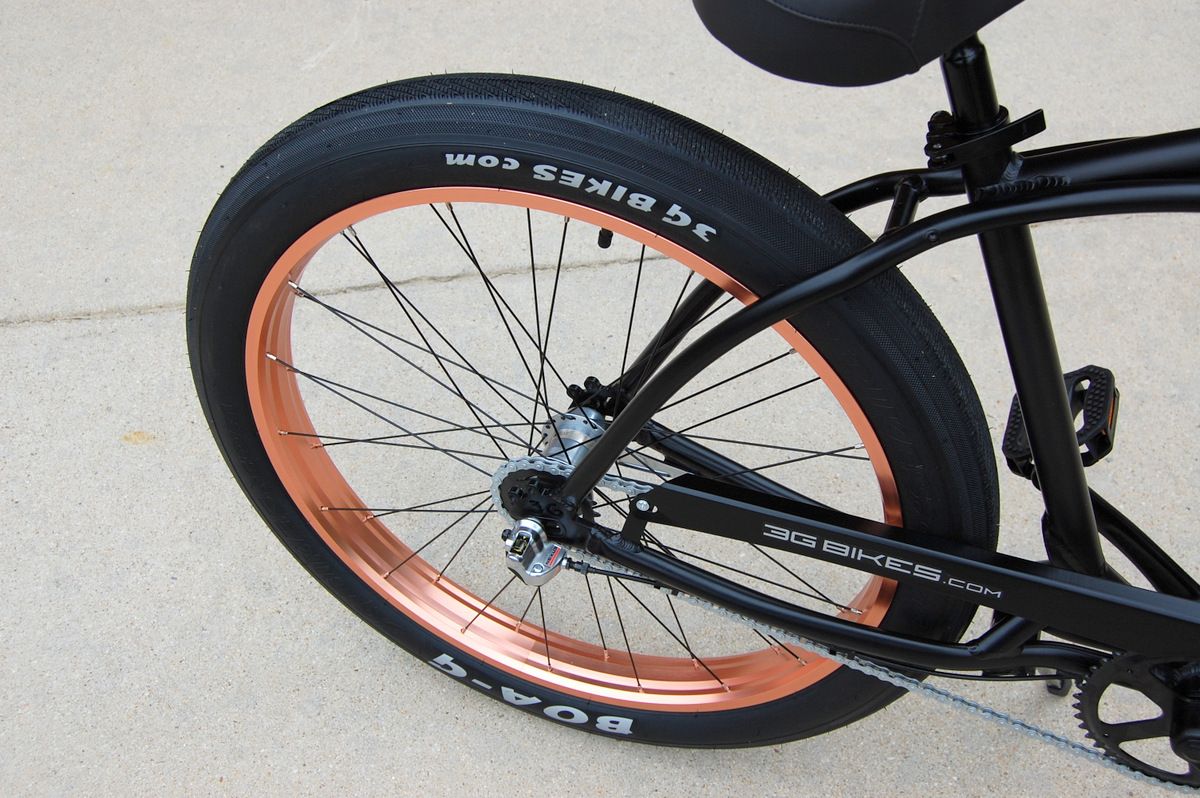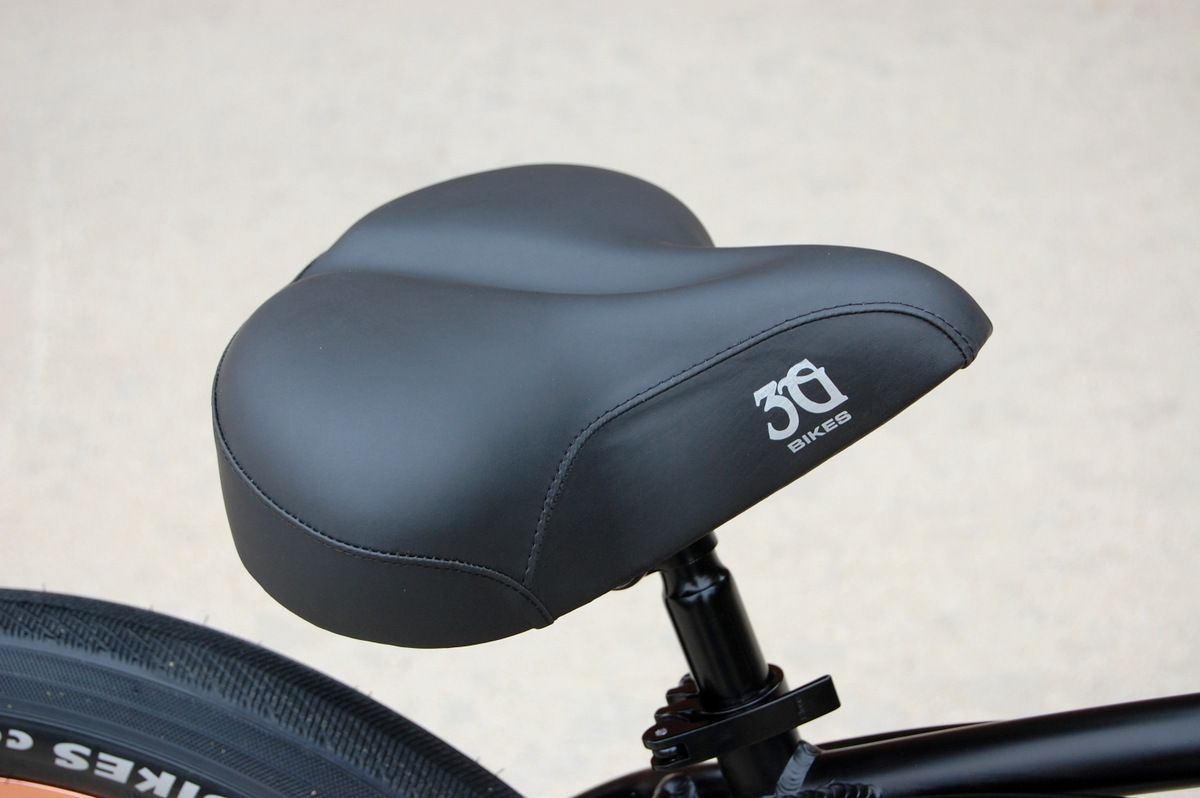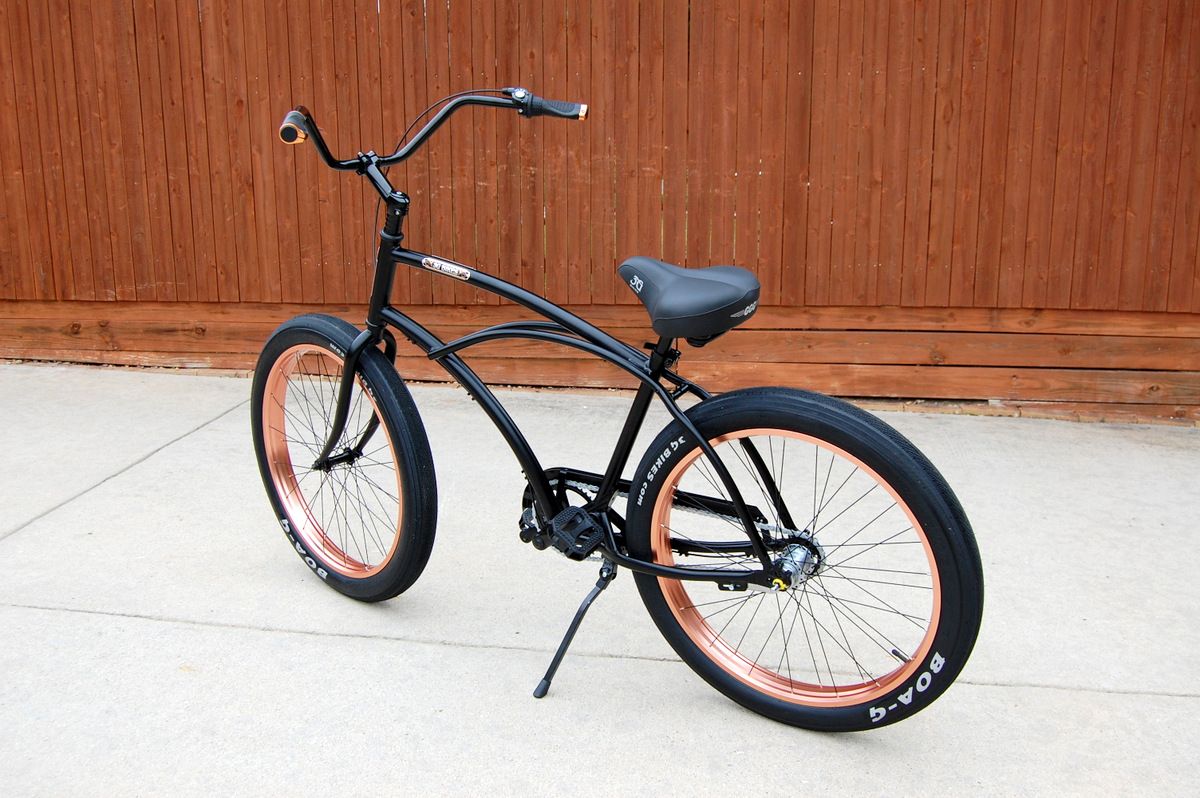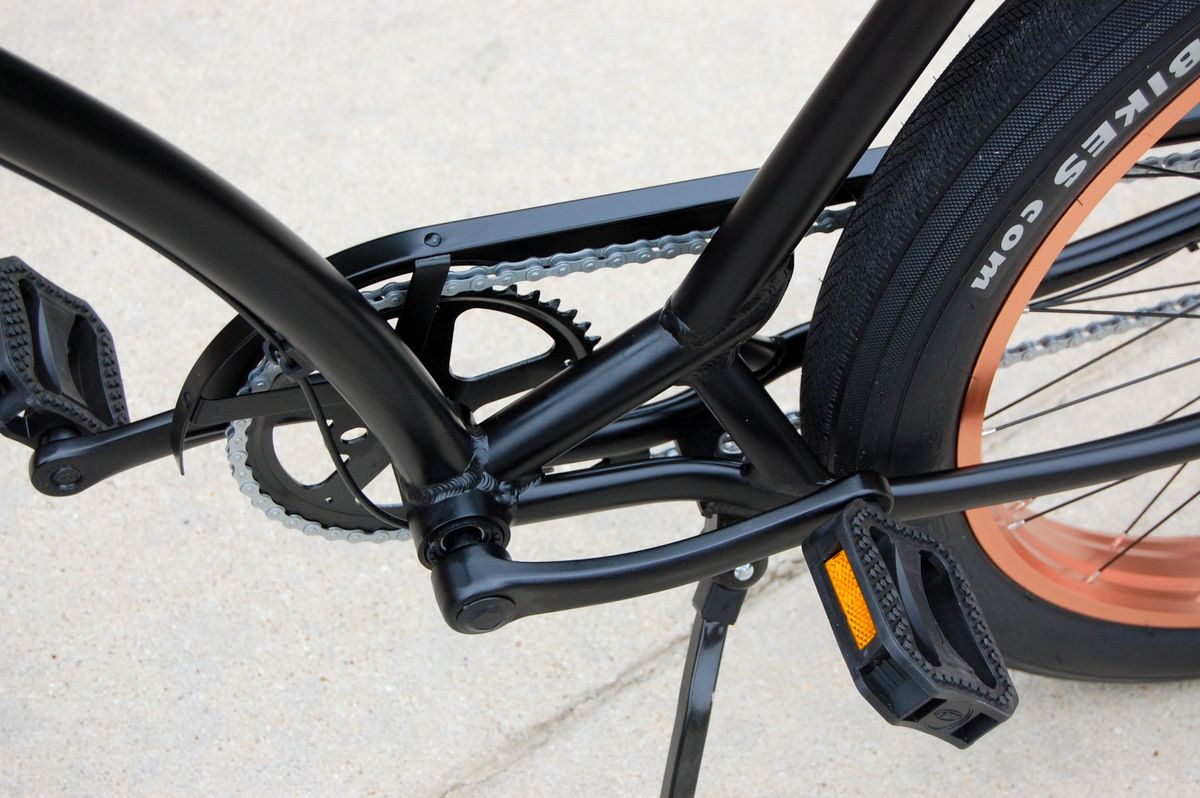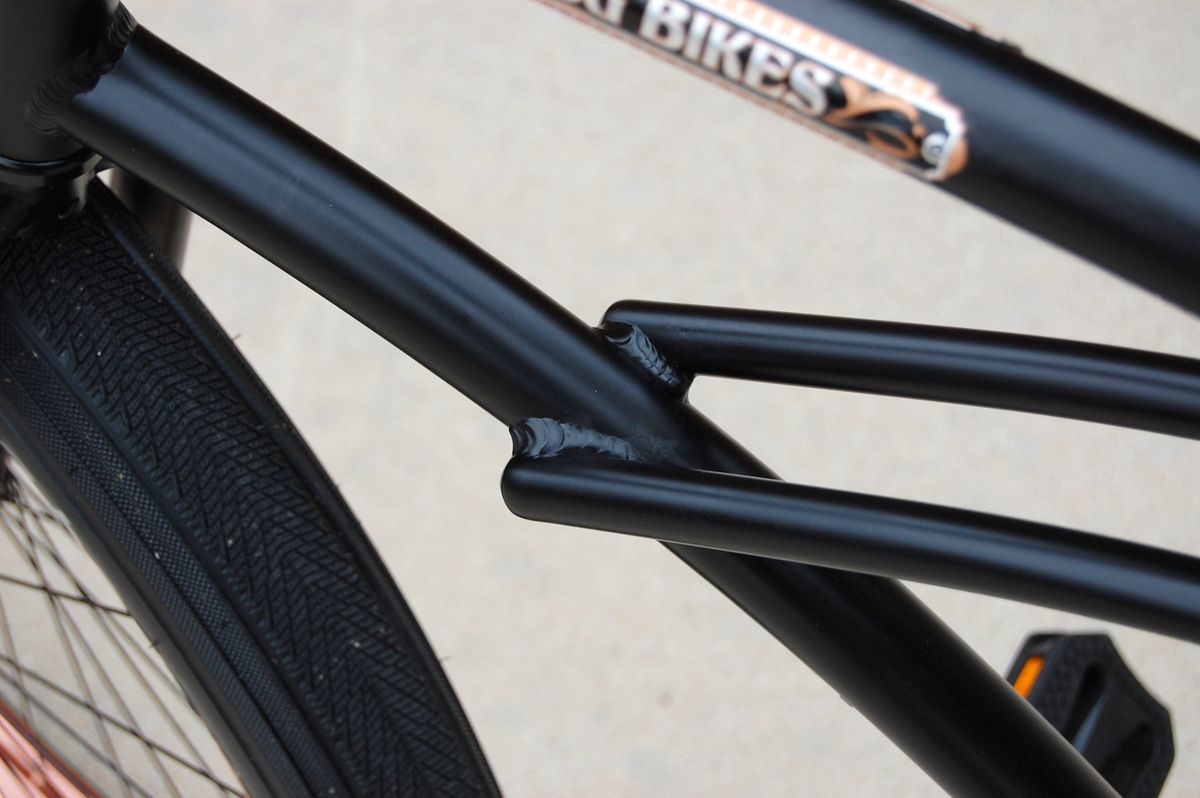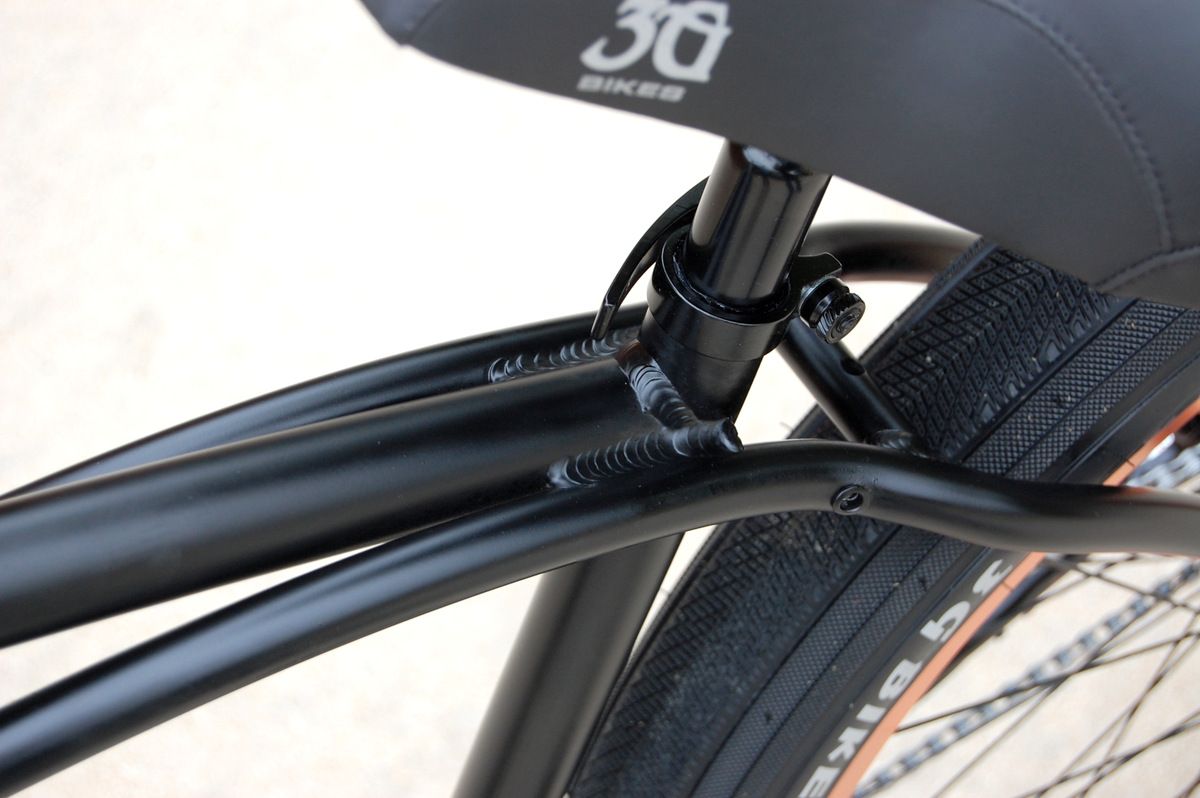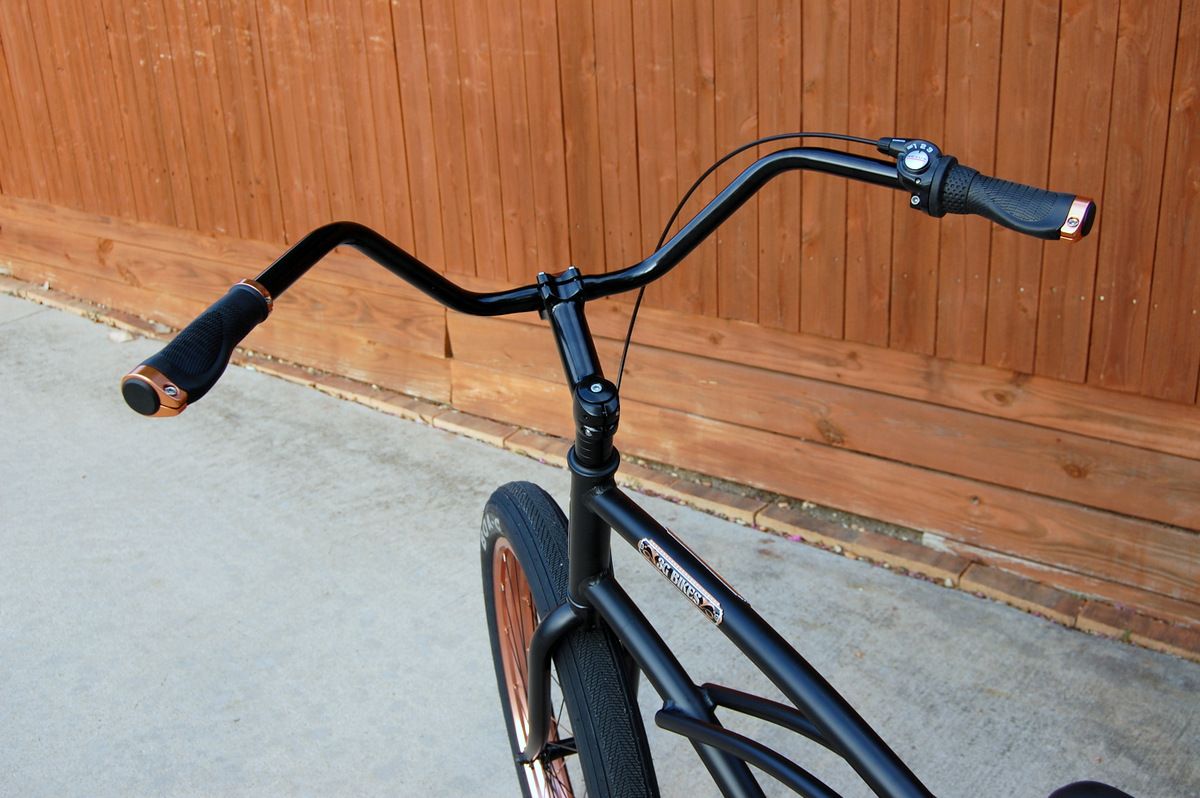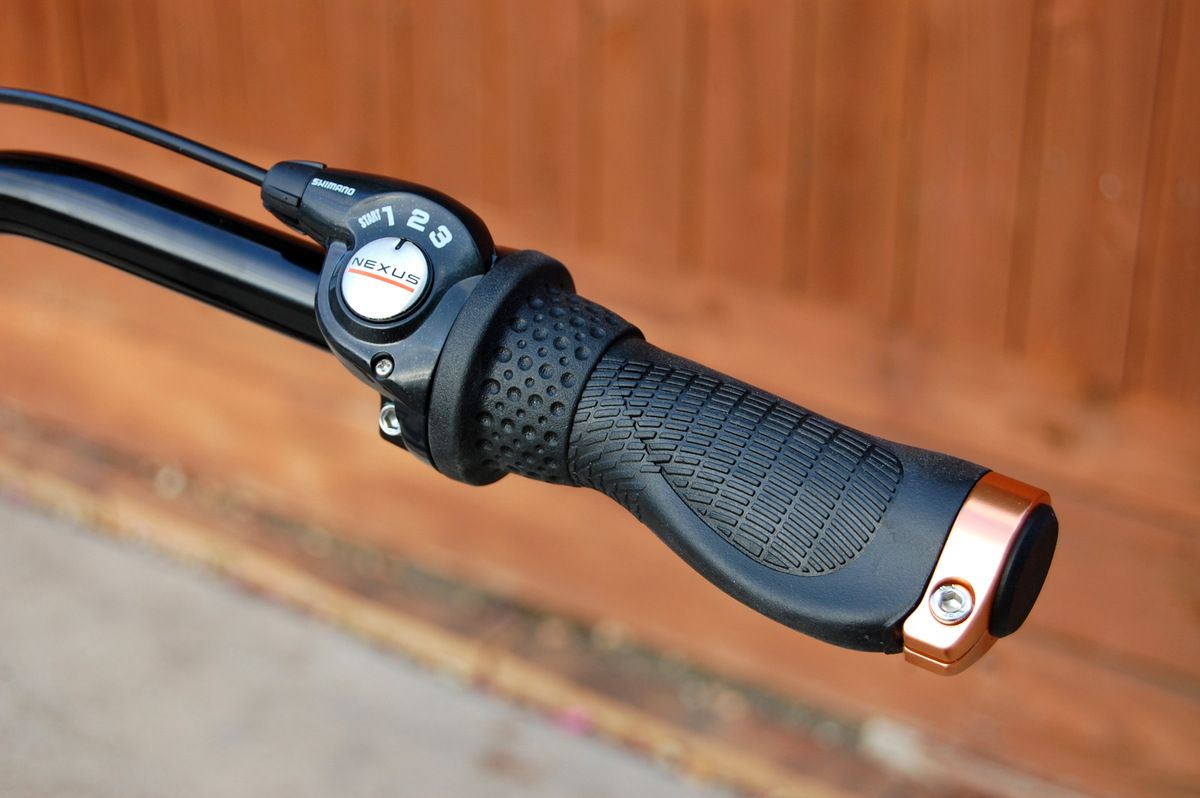 Here are shot to give you and idea of the size of the bike, again, I'm 5'9" tall...notice my left foot position.
Big Screen Luvin'...
http://i103.photobucket.com/albums/m130 ... 0009-1.jpg
http://i103.photobucket.com/albums/m130 ... 0010-1.jpg
http://i103.photobucket.com/albums/m130 ... 0012-1.jpg
http://i103.photobucket.com/albums/m130 ... 0021-1.jpg
http://i103.photobucket.com/albums/m130 ... 0016-1.jpg