It is somewhat Ironic that I came to post a picture of my tandem that I won last week and found this thread. The Durham N.C. Bike Coop raffled it off during the Tour De Fat festivities, but I left before the drawing so I had to go back today to pick it up. So far my wife and I have only been around the yard a few times on it.
We think we'll like it but may need to make a few mods to it.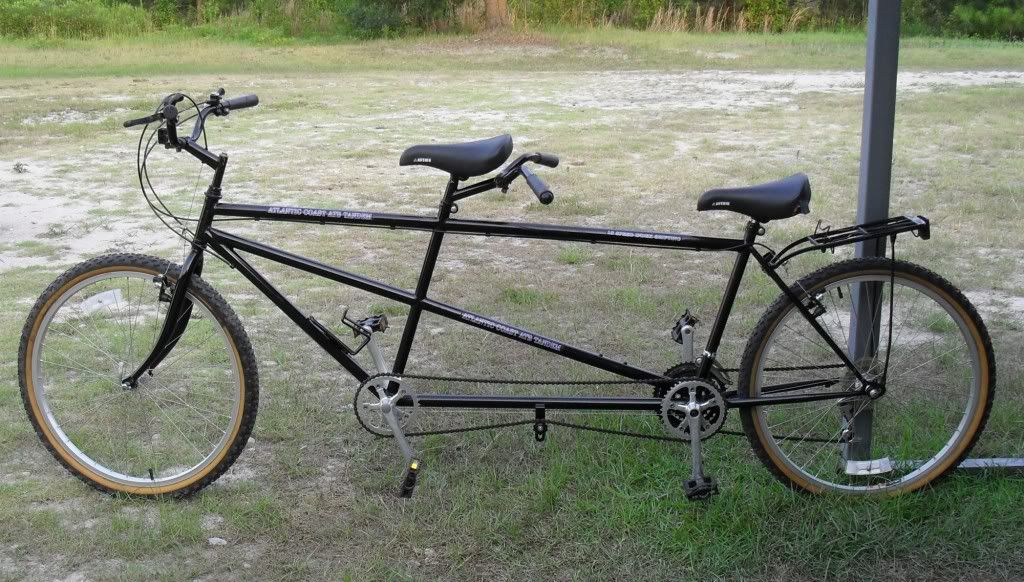 Regardless of what you think of riding them a tandem has an undeniable "cool factor." When riding or hauling my customs around, except for bike people, they might as well be invisible, but on a single 3 hour trip with the bike strapped to my truck bed this plain Jane tandem got more stares, comments, & smiles than any other bike I've ever owned. Go figure...